You will find the right combination of relaxation and regeneration in the four indoor swimming pools in the Thermal Park. They are filled with water from Hévíz's own thermal spring with a temperature of 27°C, which springs from a depth of 200 m. The thermal water in Patince is characterised by its high content of bicarbonate, calcium, magnesium and sulphate, and is therefore very beneficial for the musculoskeletal system and against its diseases.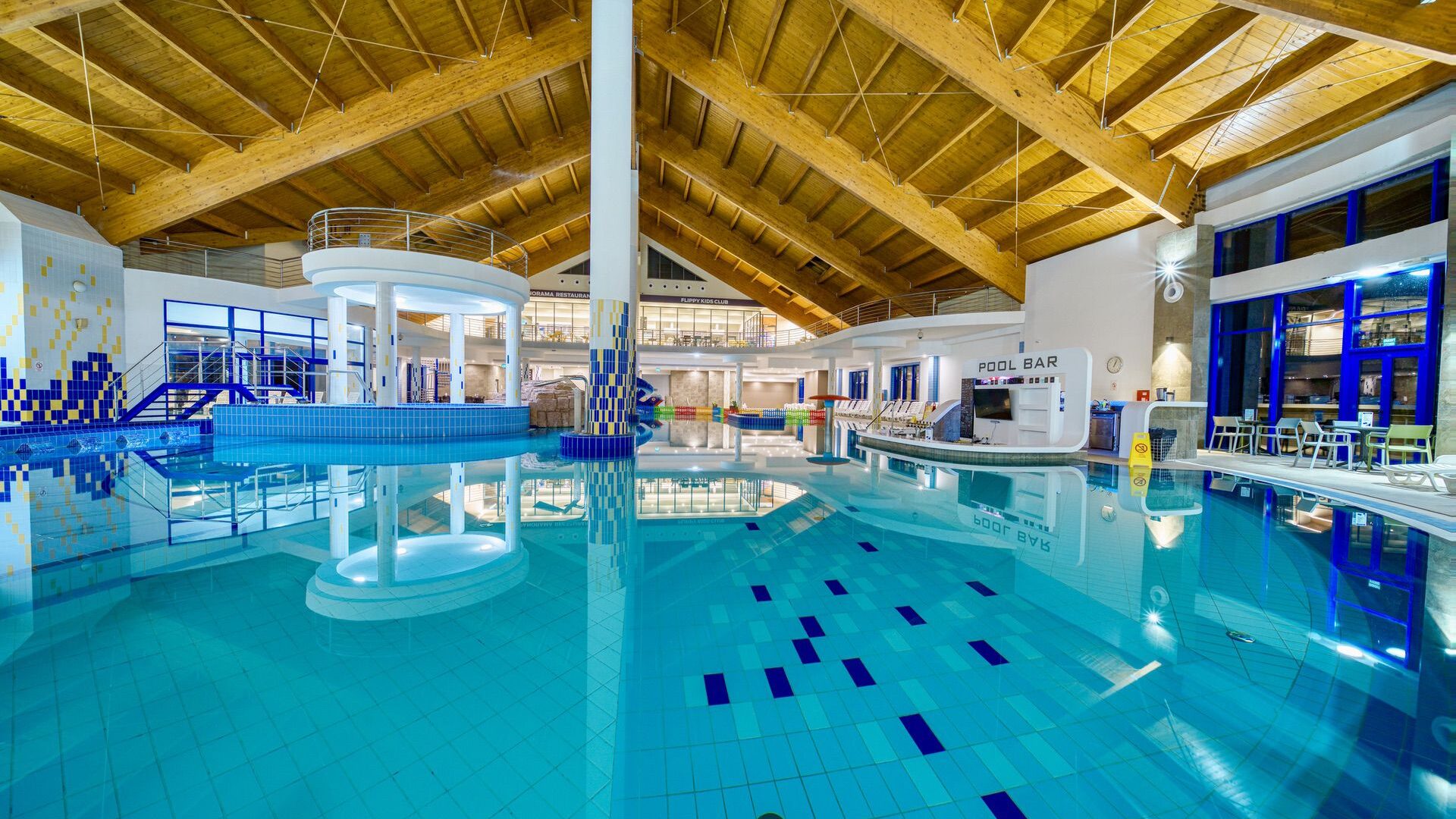 LARGE RELAXATION POOL
In Thermal Park you will also find the largest indoor relaxation pool in Slovakia with a water depth of 1.2 m and a water temperature of max. 30°C. The pool also features a number of attractions, such as massage water beds and cannons, jets, gargoyles, a wild river and a cave.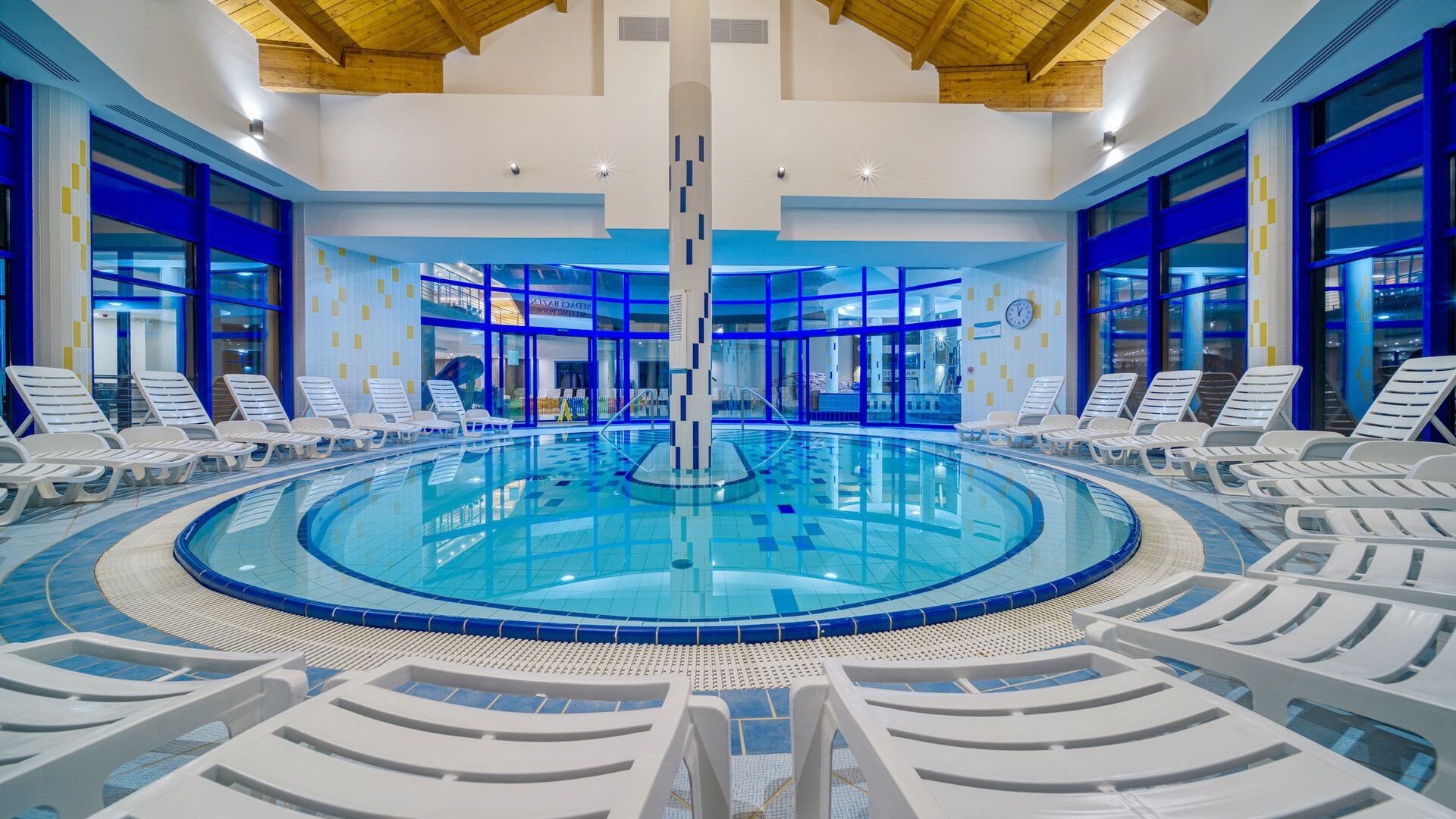 RELAXATION POOL
The ideal place to relax. The water in the pool has a pleasant 36°C and has beneficial effects on the musculoskeletal system and its ailments.
JACUZZI
If you want to activate your body's self-healing powers, don't forget to visit the ten-seater whirlpool. The water in it reaches a temperature of 35°C. Staying in it has extremely beneficial effects on the human organism and relaxation.
CHILDREN'S INDOOR POOL
Your kids will have a great time in the swimming pool with a water slide with pleasantly warm water - 34°C and a depth of only 70 cm.
ROMAN MUD BATH
A special relaxation bath can be found right by the thermal lake. You can sit in it and let the thermal water have its beneficial effects on your joints and muscles.
The outdoor pools are open daily during the summer season in July and August.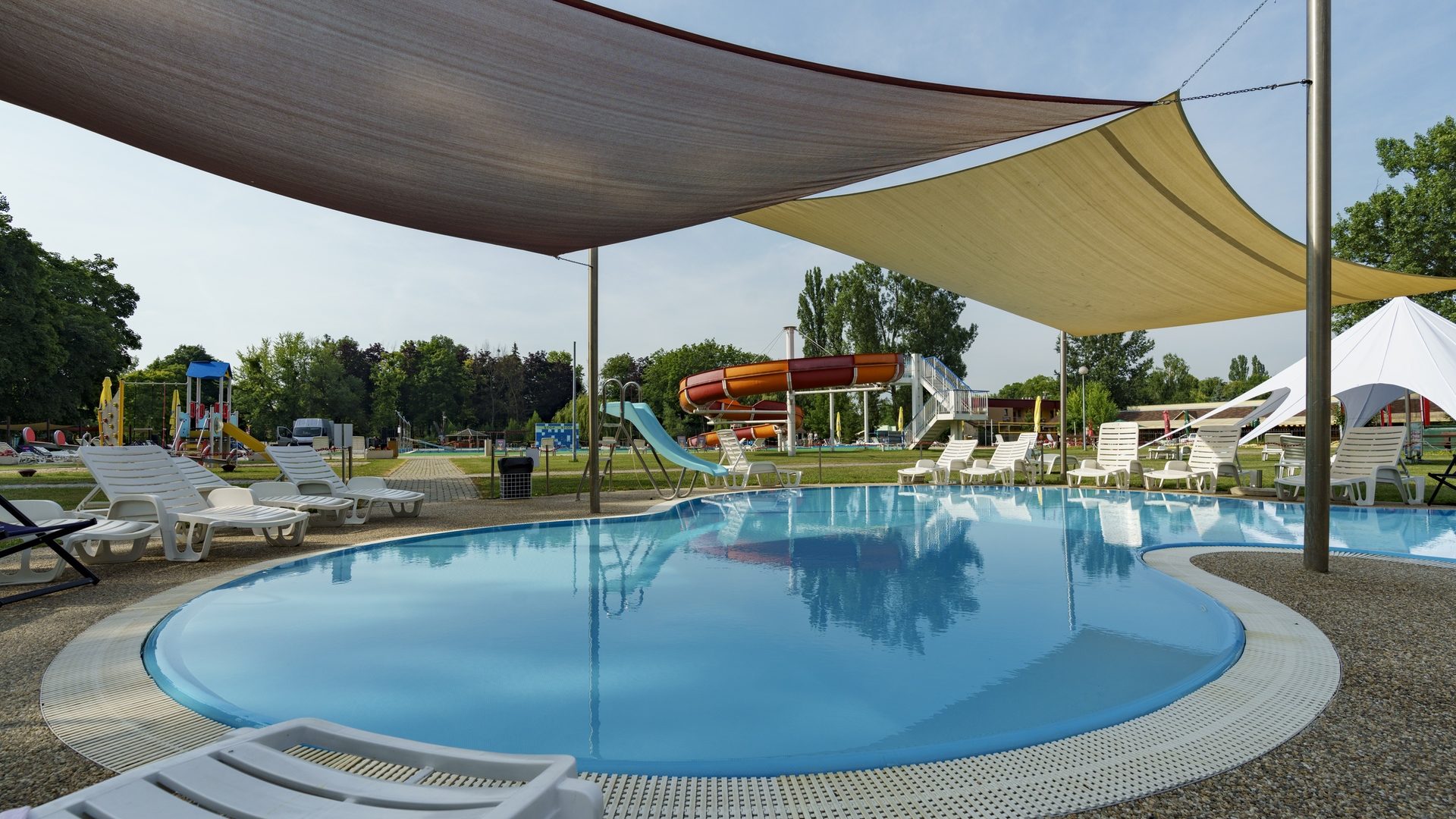 CHILDREN'S OUTDOOR SWIMMING POOL
Children can also have fun in the outdoor pool with a slide and fountain. The water depth is only 40 cm and the temperature is 30°C.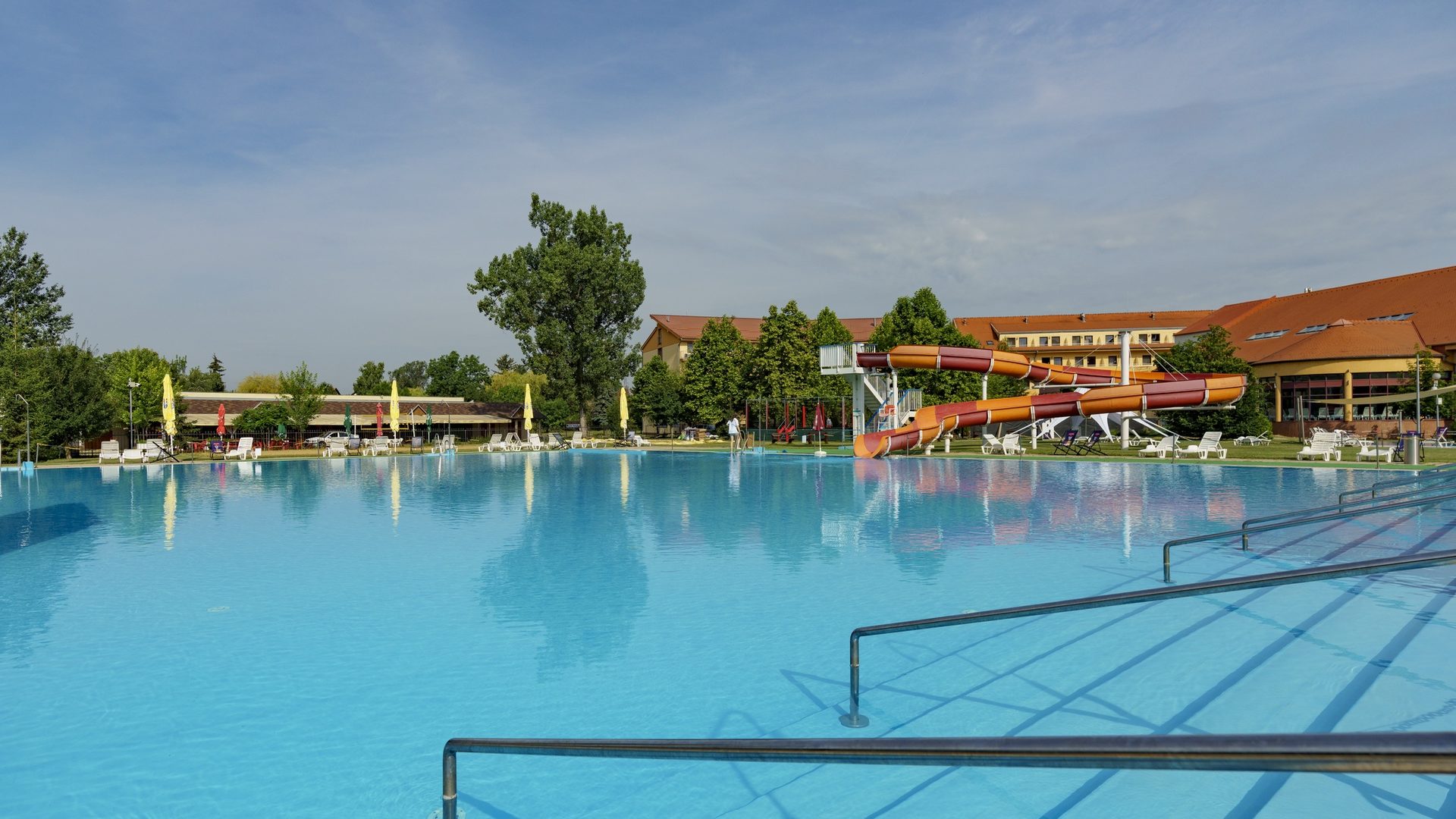 OUTDOOR SUMMER SWIMMING POOL
The outdoor summer pool is special because it has not only a slide, but also a climbing wall. The area of the pool is more than 600 m2.
TOBOGGAN WORLD
There is no shortage of entertainment in Patince during the summer. You can enjoy a unique attraction in the wide far surroundings! The Toboggan World with a total length of 150 m will delight many adrenaline lovers. In the toboggan world you will find the longest Anaconda, the steepest Kamikaze and the widest Family-superslide.
RECREATIONAL CHILDREN'S POOL
It is suitable for non-swimmers, but it will also provide fun for bigger children. The recreational children's pool has a water temperature of 27 - 28 °C and dimensions of 18m x 17m. The water depth is from 60cm to 100cm.
SPORTS POOL
If you want to go for a good swim, you'll also find something to do here. The sports pool measures 44 x 20 m and has a water depth of 115 - 180 cm. It serves not only for swimmers, but also provides the possibility of organizing water polo, swimming competitions and other water-sport activities.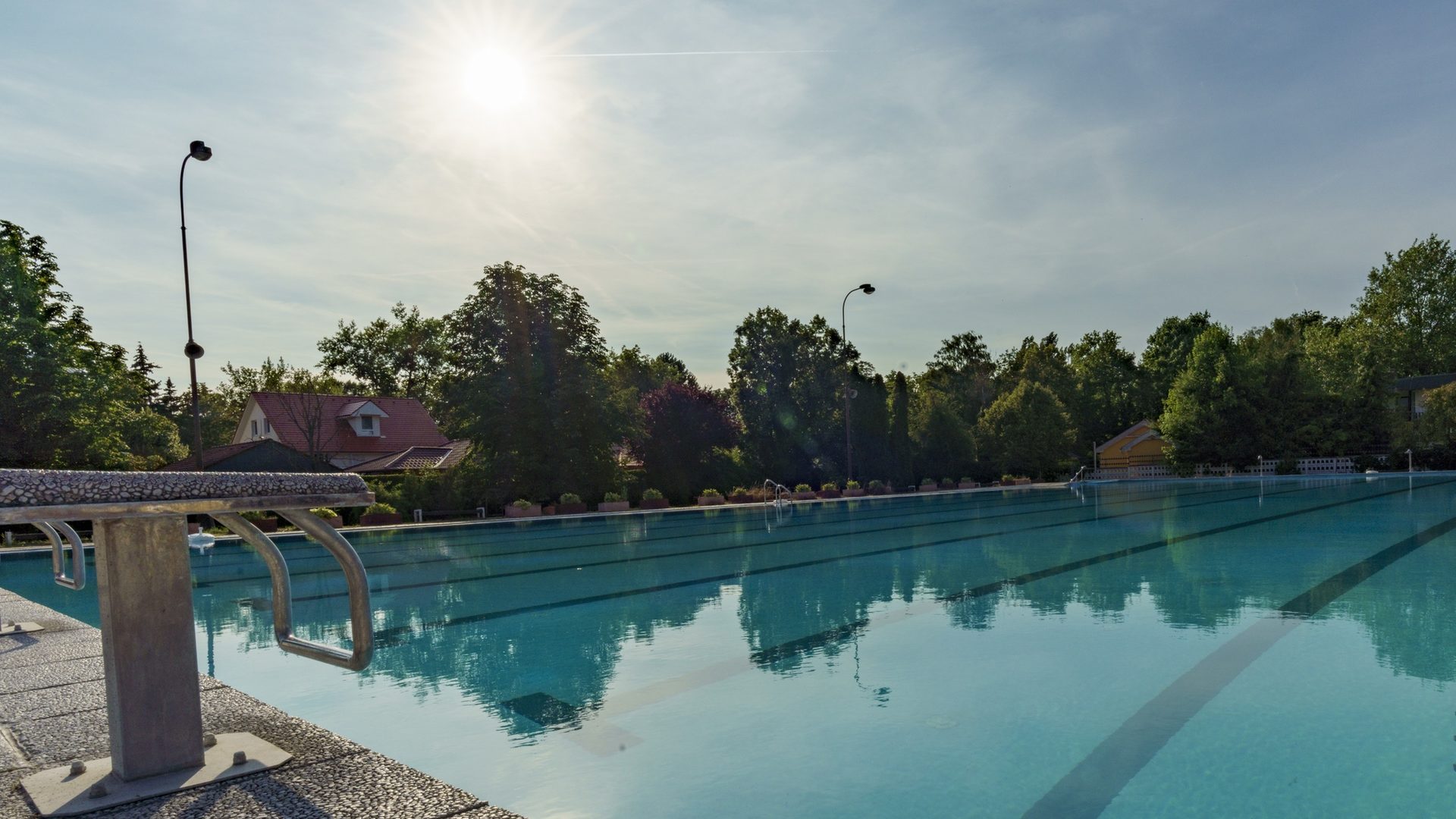 SWIMMING POOL
If you are just a recreational swimmer, this is the pool for you. It is less demanding on the length of the course. The water depth is 150 - 160 cm. Dimensions: 18 m x 12 m.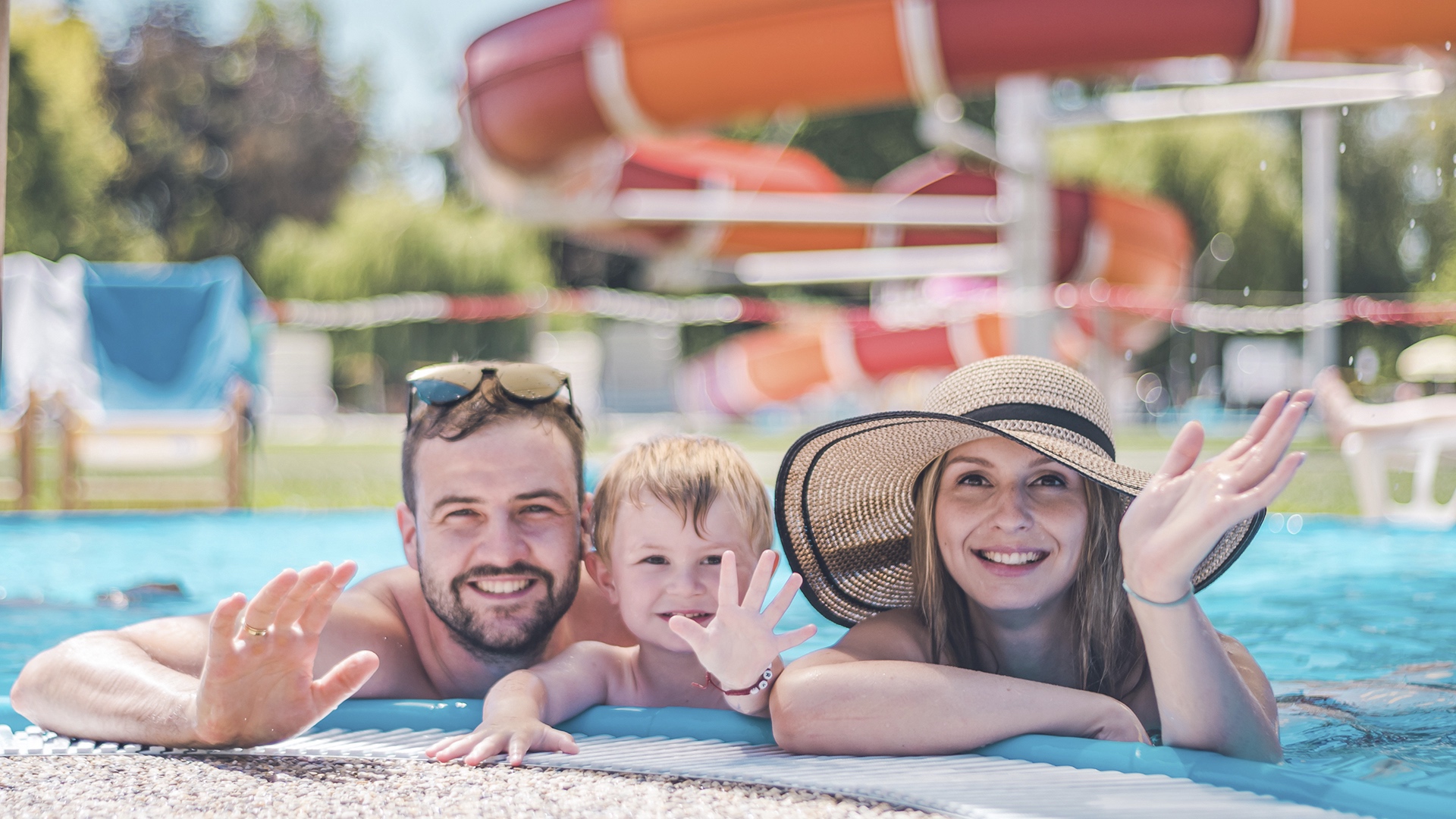 SMALL CHILDREN'S POOL
A small children's pool with a thermal water temperature of 27 - 30 °C and dimensions of 20 x 10 m is prepared for the little ones and their parents. The water depth ranges from 20 to 40 cm.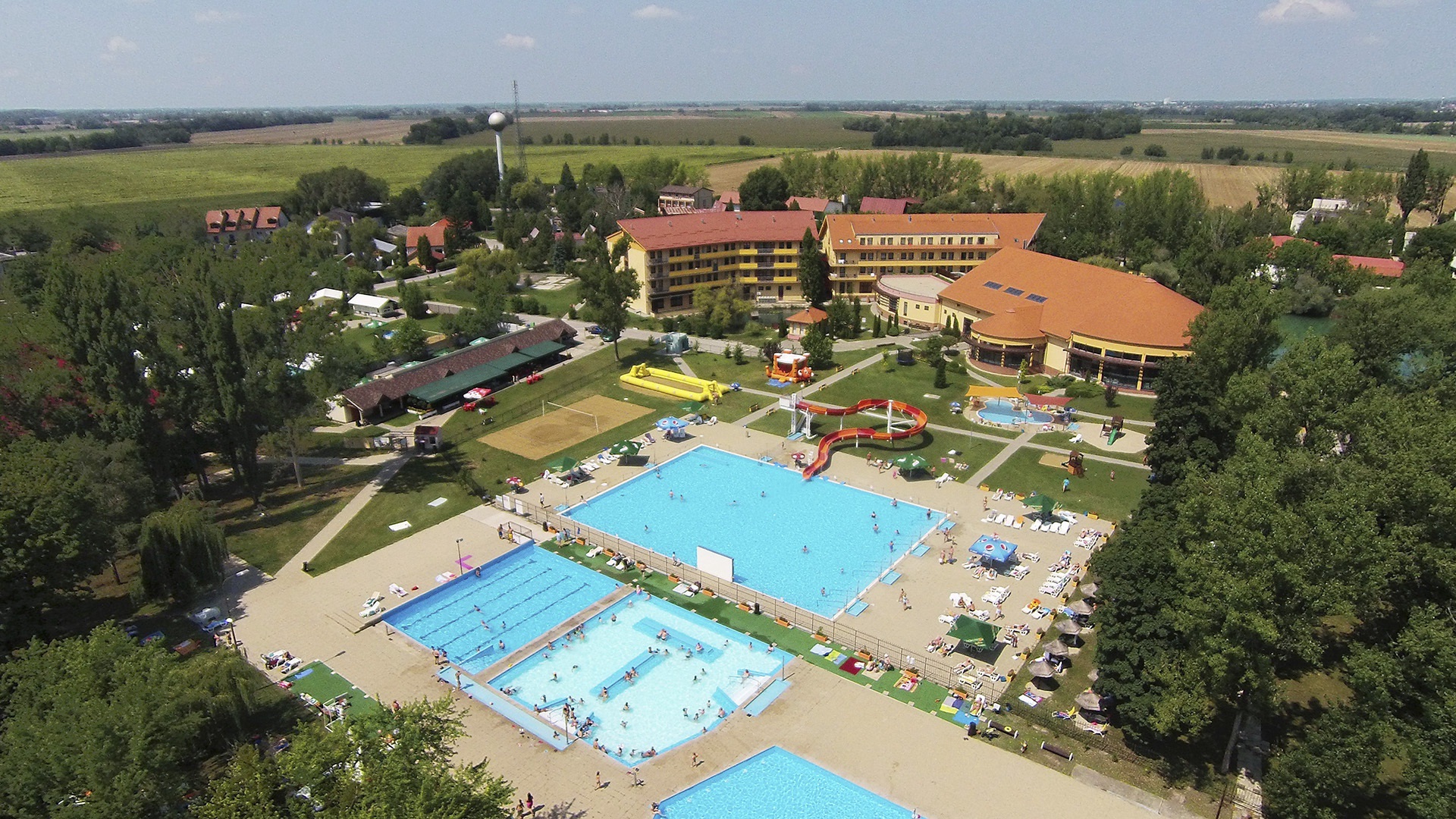 SEATING POOL
You can get a good dose of energy by relaxing in the sitting pool. The thermal water temperature of 27 - 29 °C offers an experience even in cloudy weather. The dimensions of the pool are 18m x 16m and the water depth is 95 cm.