Each of us wants to look our best. Just as massages benefit our bodies, facials and body treatments help our skin look younger. They remove imperfections and rid the skin of harmful substances created by the environment. With us, highly trained beauticians and masseurs will take care of your well-being and beauty. We offer you a wide selection of cosmetic products of the Bernard Cassiére brand without genetically modified ingredients, parabens and chemical filters for the treatment of the skin and the whole body.
Eyebrow grooming
Eyebrow grooming gives your face the right expression. It is therefore very important to choose the right eyebrow shape. Put yourself in the hands of our skilled beauticians who will advise you on the right choice and care when shaping and colouring your eyebrows.
Deep cleaning of the skin
Treat yourself to gentle care for your skin in the form of peeling, deep cleansing and a facial mask. Regular skin cleaning guarantees a healthy appearance and beautiful skin.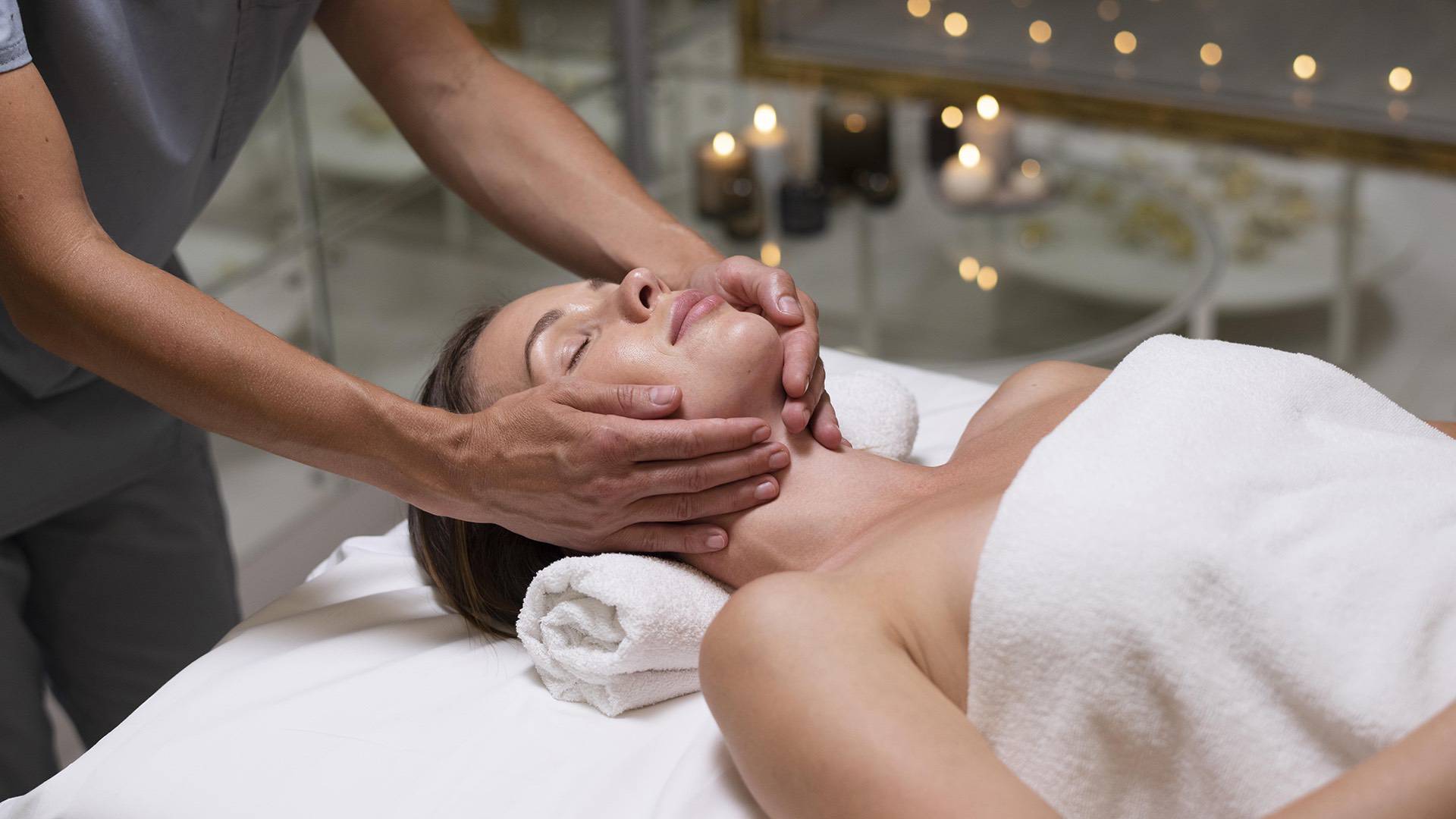 Relaxing face and décolleté massage
A relaxing facial massage will relax your mind while cleansing, nourishing, brightening and strengthening your skin. Unlike other parts of the body, the muscles of the face are connected to the skin and therefore directly affect our appearance. Skin sags with age. Wrinkles appear especially around the mouth, eyes and forehead. Facial massage helps to delay the aging process, improves blood circulation, elasticity, relieves stress and tension.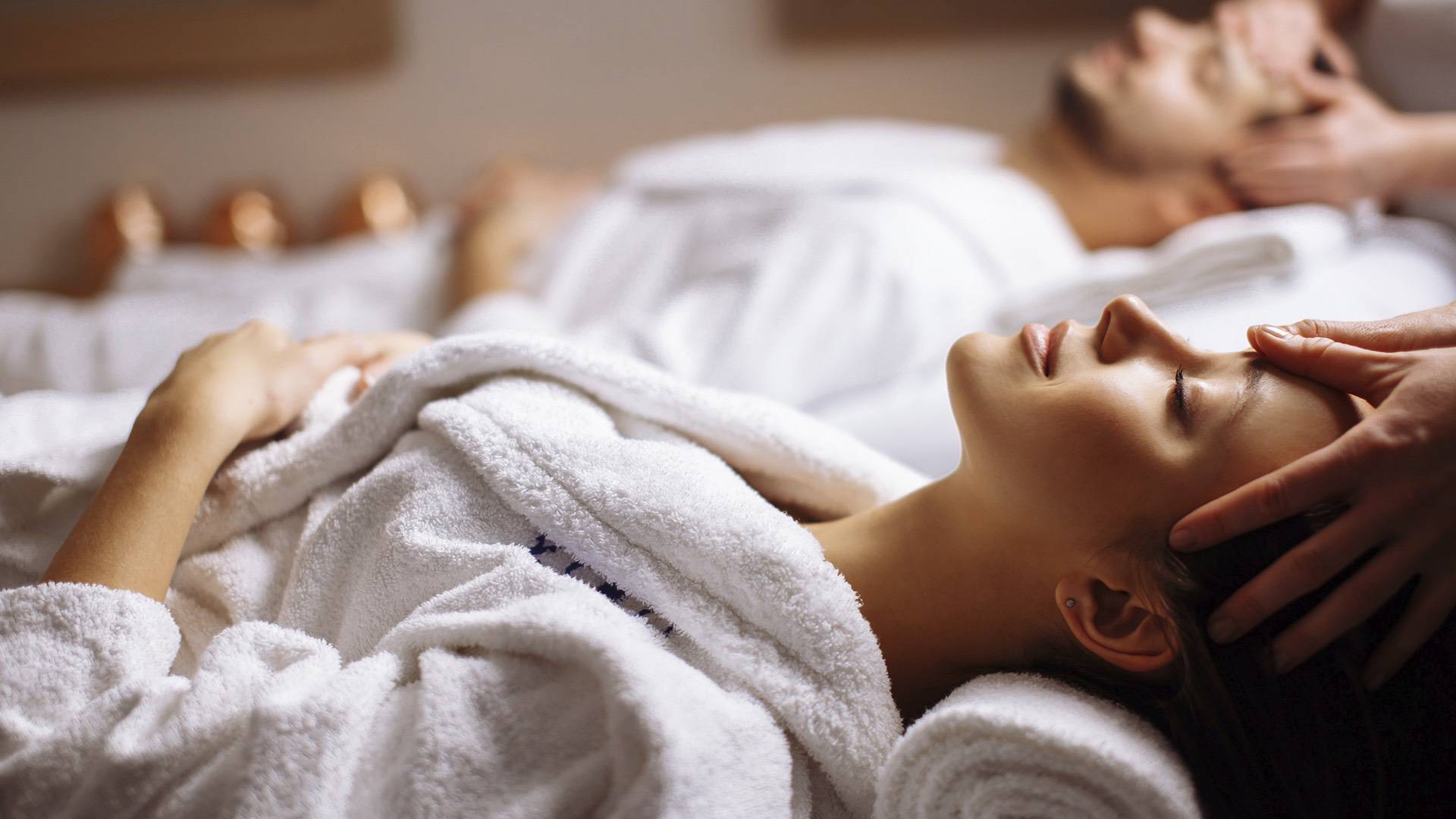 Antimigraine facial massage
Antimigraine massage is a relaxing facial massage in which acupressure points are acted upon. The massage is suitable as a prevention against migraine, removes pain and fatigue. It helps to relax the entire nervous system, to align both hemispheres, removes energy blocks.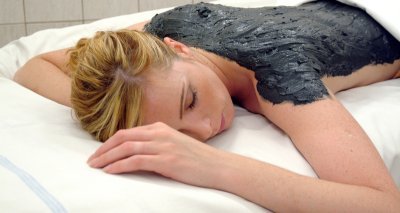 A wrap with mud from the Dead Sea
The mud from the Dead Sea is formed over thousands of years and contains a wide range of minerals. The Dead Sea mud wrap is applied to the back and shoulders or to the entire body. It has a calming effect, restores metabolism and regenerates the skin. It helps in deep cleaning of the skin, refreshes and supplies vital energy.
Bernard Cassiére - Anticellulite treatment with pineapple
Introducing a new product from Bernard Cassiére - a professional treatment aimed at improving the appearance of your silhouette. Regular treatments will help you to firm problem areas. Pineapple is a suitable product for its anti-cellulite effect, and the pineapple extract used in this product line is organic.
Bernard Cassiére - Amerindian - the secret of Indian beauty
Let yourself be drawn into the heart of the mysterious Amazon rainforest. Fruity and delicious notes, moisturizing and nourishing textures will bring you an experience of absolute well-being and pleasure. The treatment includes a body massage and hydration with body oil, body scrub and moisturizing body lotion Wild Mango & Cupuacu Butter.
Diagnostics of the organism
The best thing a person can invest in is a diagnosis of the organism. Get insight into your body composition and health risks. Advantages of the measurement: extremely accurate results, easy and painless use of the device, within about 20 minutes you will find out the current composition of your body and an estimate of potential risks.
Massage with aromatherapy candle
Awaken your senses with these interesting fruity and exotic scents: Fern / Tahitian flower. With a warming massage with warm oil from a massage candle, we will release muscle tension and give you an irresistible, pampering experience. Your skin will be silky and wonderful to the touch after this procedure.
PROCEDURES OF BERNARD CASSIÉRE

We offer you a wide selection of cosmetic products from the French brand Bernard Cassiére without genetically modified ingredients, parabens and chemical filters for skin and body treatments. Bernard Cassière offers a unique and comprehensive service. Our beauticians are specially trained for a professional approach and impeccable skin care, they will advise you on how to proceed with your skin care in our Beauty Centre and also give you various tips regarding skin care in your home environment.
Basic treatment adapted to the skin type
Dry, oily, dehydrated skin ? Say goodbye to it and put yourself in the hands of our professionals. Our aestheticians will adapt the basic treatment to your skin type to the specific condition of your skin at that moment, which they can improve by combining the appropriate products.
Treatment of the eye area with cornflower
The skin around the eyes is four times thinner than on the rest of the face. In addition, in this part of the face, even those who are otherwise troubled by increased sebum production have dry skin. Therefore, treat yourself to a quality treatment with an effective eye area cosmetic that will give it the necessary care, reduce dark circles, puffiness, fine lines, harmonize the color tone and give your eyes a regenerated and attractive look.
Rejuvenating Spirulina treatment
Young skin is also skin that is plump, smooth and juicy. With age, however, all skin loses these essential and desirable qualities, which is a natural and unfortunately inevitable process. Everyday external influences, such as air pollution, stress or improper lifestyle, do not contribute either. Rejuvenating care with Spirulina from the French brand Bernard Cassière should help in all this. In addition to spirulina, all its products contain other interesting and highly nutritious ingredients, such as jojoba oil, shea butter and brown algae extract.
Illuminating and radiant care with Yuzu
Dull skin and dark spots may appear due to the age of our skin, but they may not be related to ageing at all. Exposing our skin to sunlight, certain moments in life, using light-sensitizing products, or pollution can lead to dull skin or the appearance of dark spots on the face, neck, décolleté and hands in particular. Yuzu is a citrus fruit native to East Asia that helps to improve cell renewal of the skin which is associated with a visible reduction in skin irregularities.
Nourishing - moisturising treatment Royal Beauty
Moisturising our skin is necessary in all weathers and seasons. Of course, internal hydration is the key, which can also be reflected externally. It is when our skin is hydrated on the inside that it is also radiant on the outside. Take care of your skin like Egyptian queens. What was their beauty secret? Actually, they had more than one.