HOTEL ACTIVITIES / INDOOR
In our hotel, everyone will find their hobbies and you will certainly not be bored during your stay. We offer additional indoor activities for all age groups throughout the year. In any weather, you can treat yourself to moments of fun as well as sports and adrenaline experiences.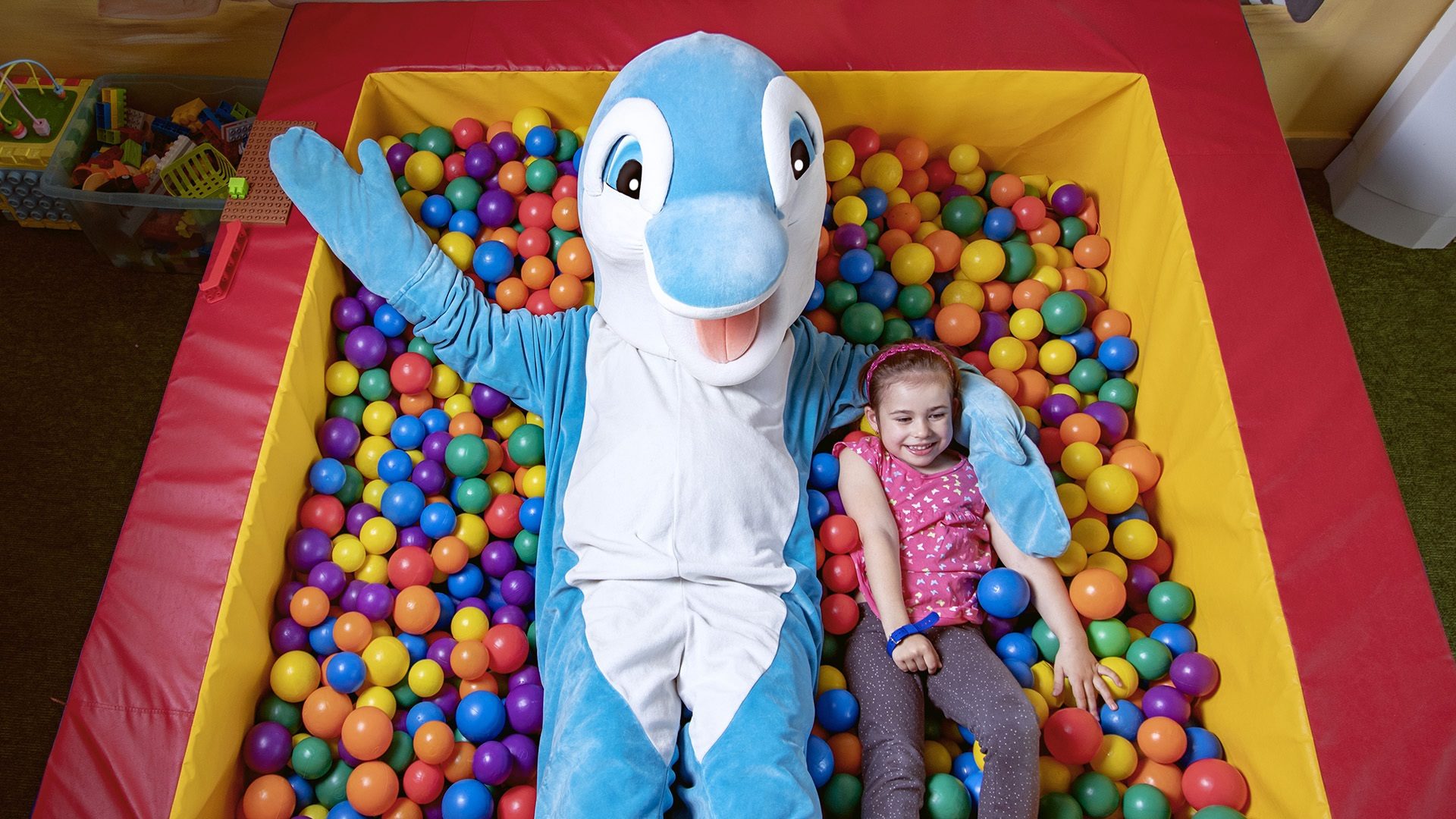 Animation programmes
To make sure your children don't get bored during their stay, we have also prepared animation programmes for them. They can dance at the mini-disco, or show their skills, creativity and artistic spirit during creative workshops. As part of the animation programmes, we are also preparing a balloon show, aquagym directly in the pools. Of course, there are various competitions and evening quizzes.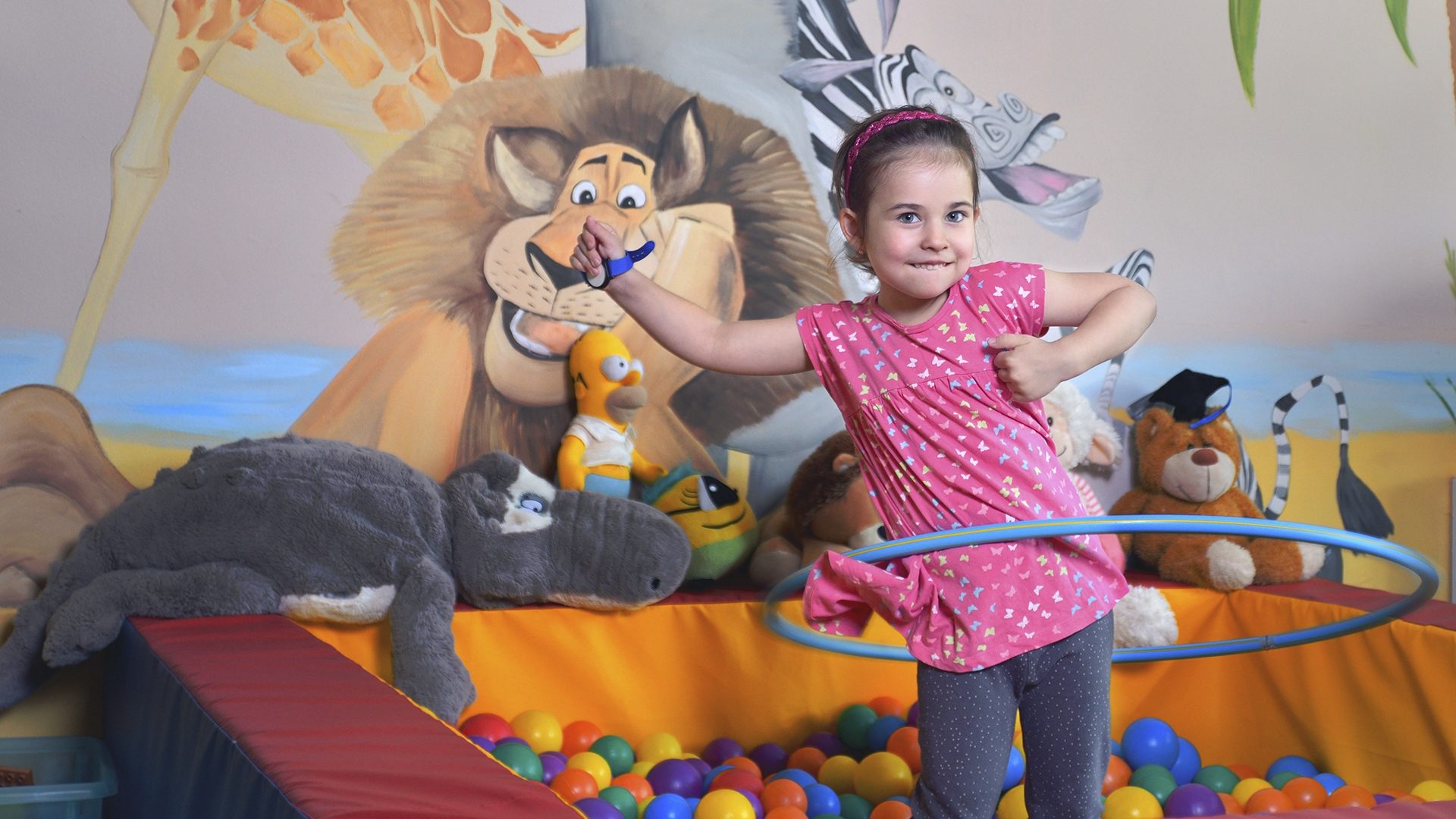 Children's play areas
For young and old. Swimming pool with balls, plush toys or table football. Our hotel offers two fully equipped children's play areas. The one for smaller children can be found by the Lobby Bar. The second children's play area is located by the congress halls in KS East. This one is for bigger children who want to play sports, compete in table football or jump on the trampolines.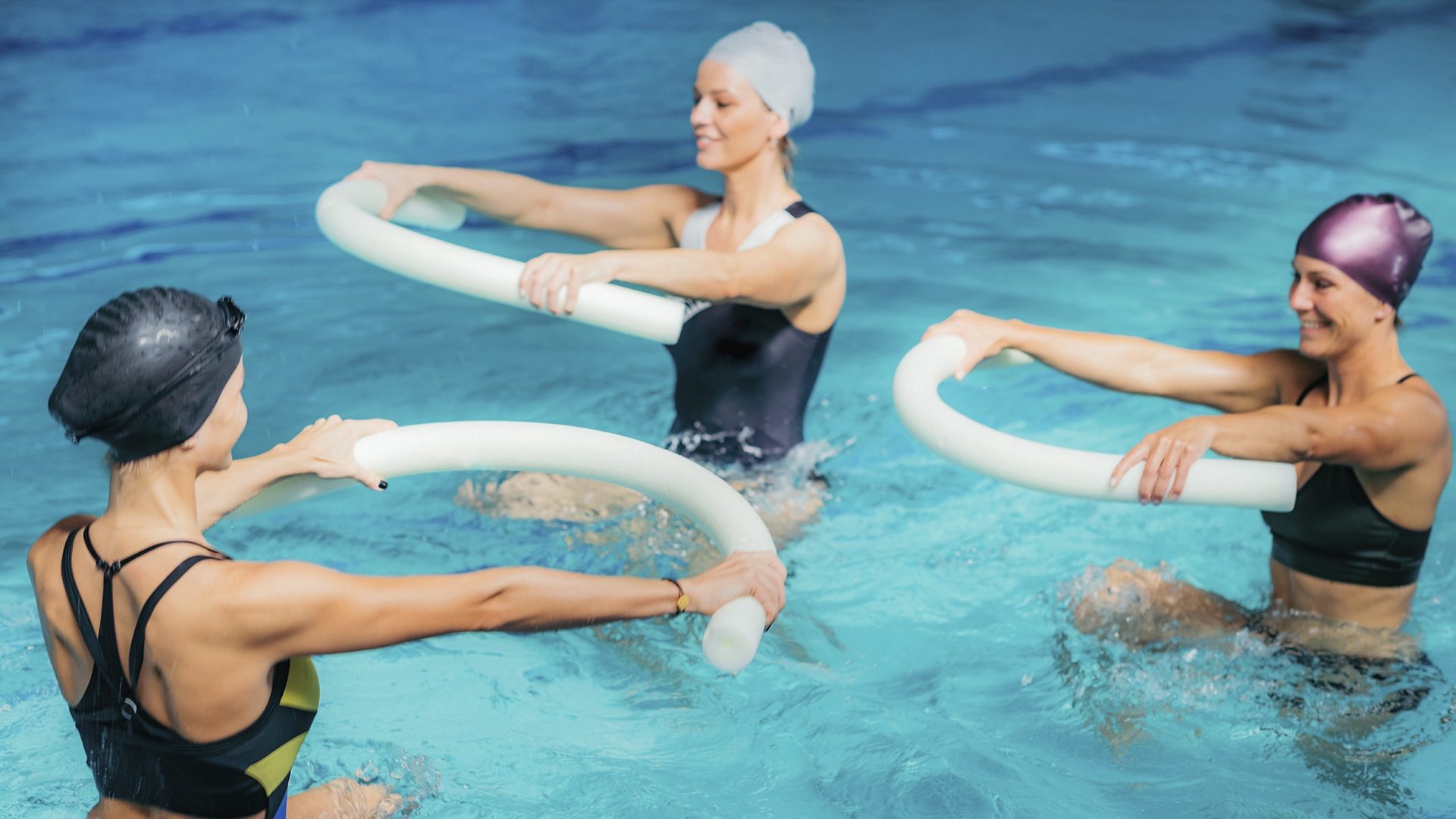 AQUAGYM
Aqua gym is a relatively young sport combining aerobic activity and aquatic environment. It is aimed at increasing physical fitness, reducing weight and sculpting the body.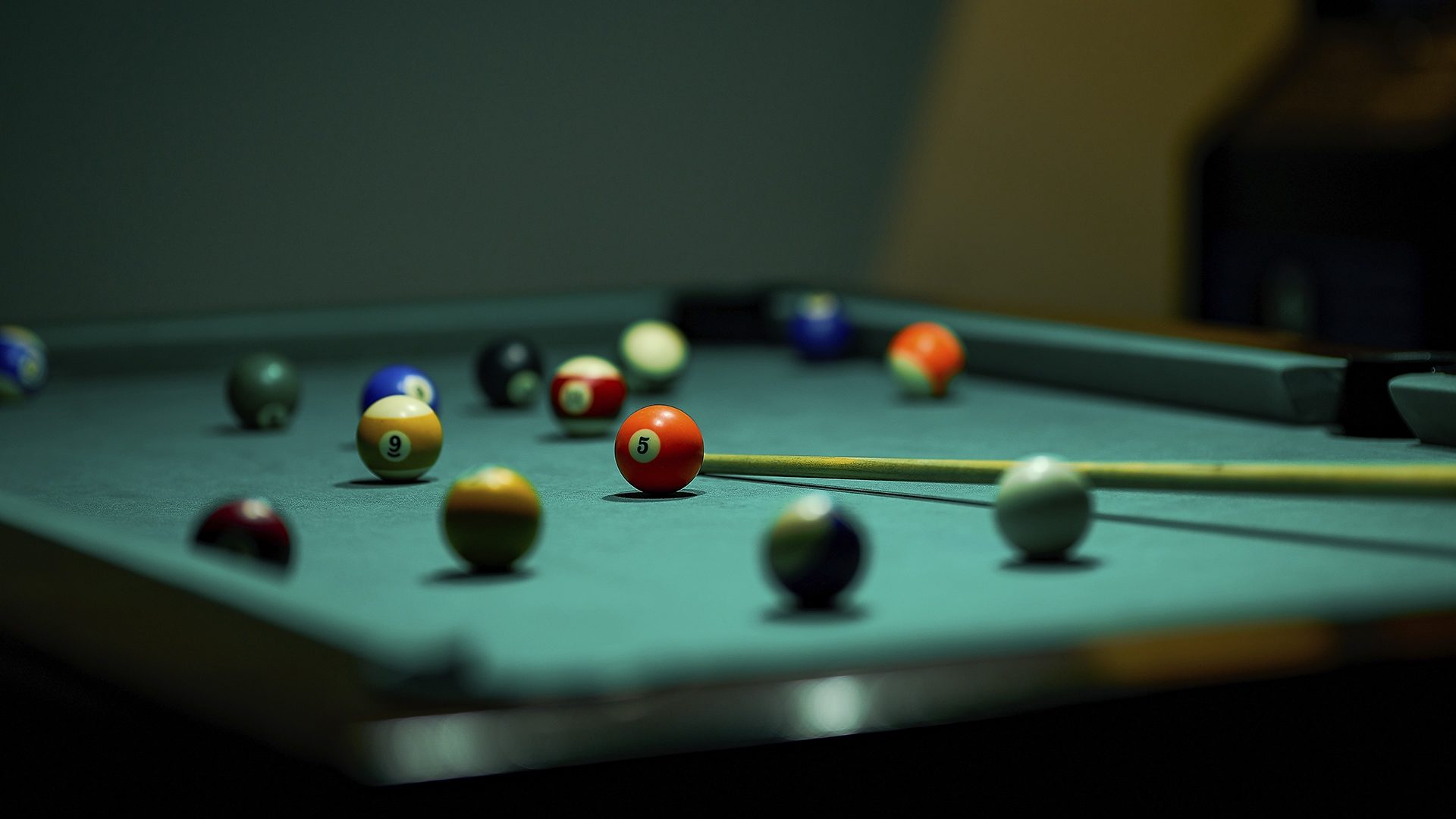 Bowling, billiards, darts and table football
Two bowling alleys, billiards, darts and table football will serve you for active relaxation. The lanes can be booked at the hotel reception.
FITNESS CENTRE
Do you want to get fit during your stay? We can help you with that too. A modern gym is also part of the hotel's facilities. Hotel guests have unlimited free access to the fitness centre.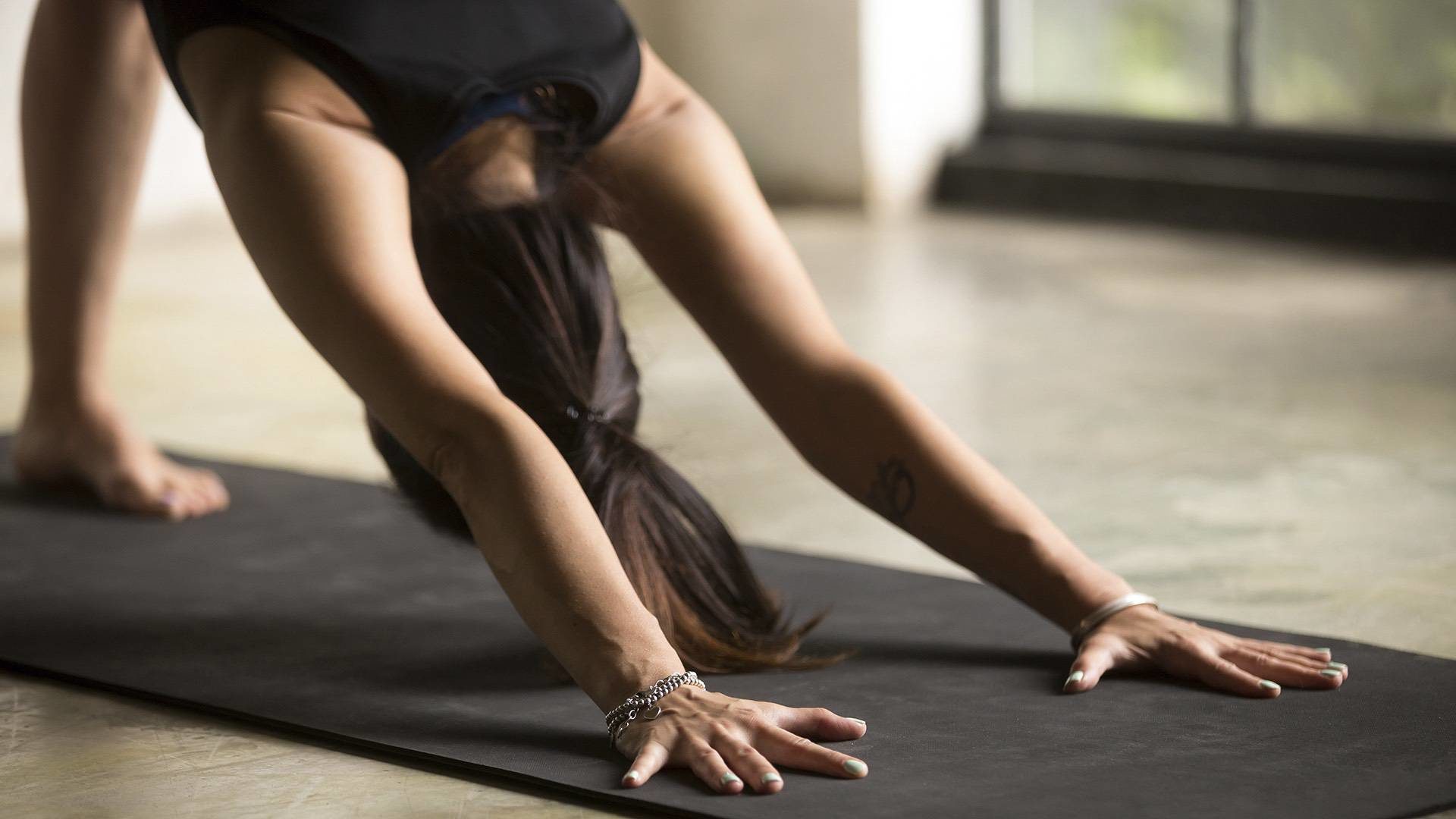 POWER JOGA
You can also relax and get a good workout with our Power Yoga. By practicing yoga you will get rid of health problems, increase your body's flexibility and mobility, strengthen your immune system and improve your breathing. Poweryoga is gaining more and more fans in the world, so don't hesitate to give it a try.
ACTIVITIES IN THE HOTEL / OUTDOOR
The Wellness Hotel Patince area is rich in experiences and entertainment. Here, not only children, but also adults and seniors can find their favorite activities in any weather.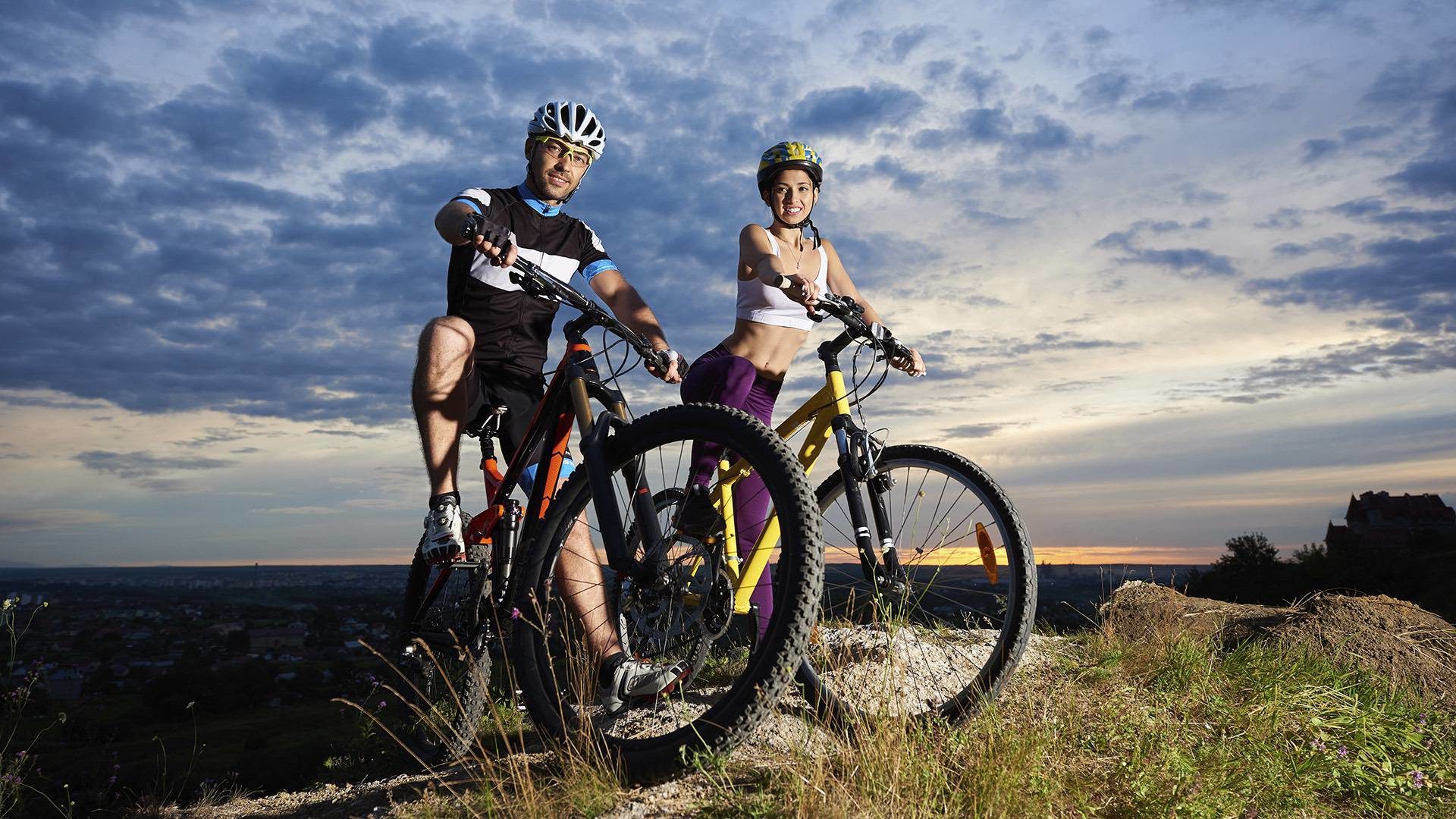 Cycling
There is no risk of boredom in the surroundings of our hotel. Cycling enthusiasts will come into their own. You can wind your two wheels on the Danube cycle route, which is a regional transit route. It runs along the Danube River and is part of the long-distance cycling route of the EuroVelo 6 network. The part along the Danube is also known as the Danube Cycle Route. The hike is also suitable for children and the elderly due to its difficulty. An added bonus is that you don't have to take your bike with you. From April to October you can rent it conveniently at the hotel.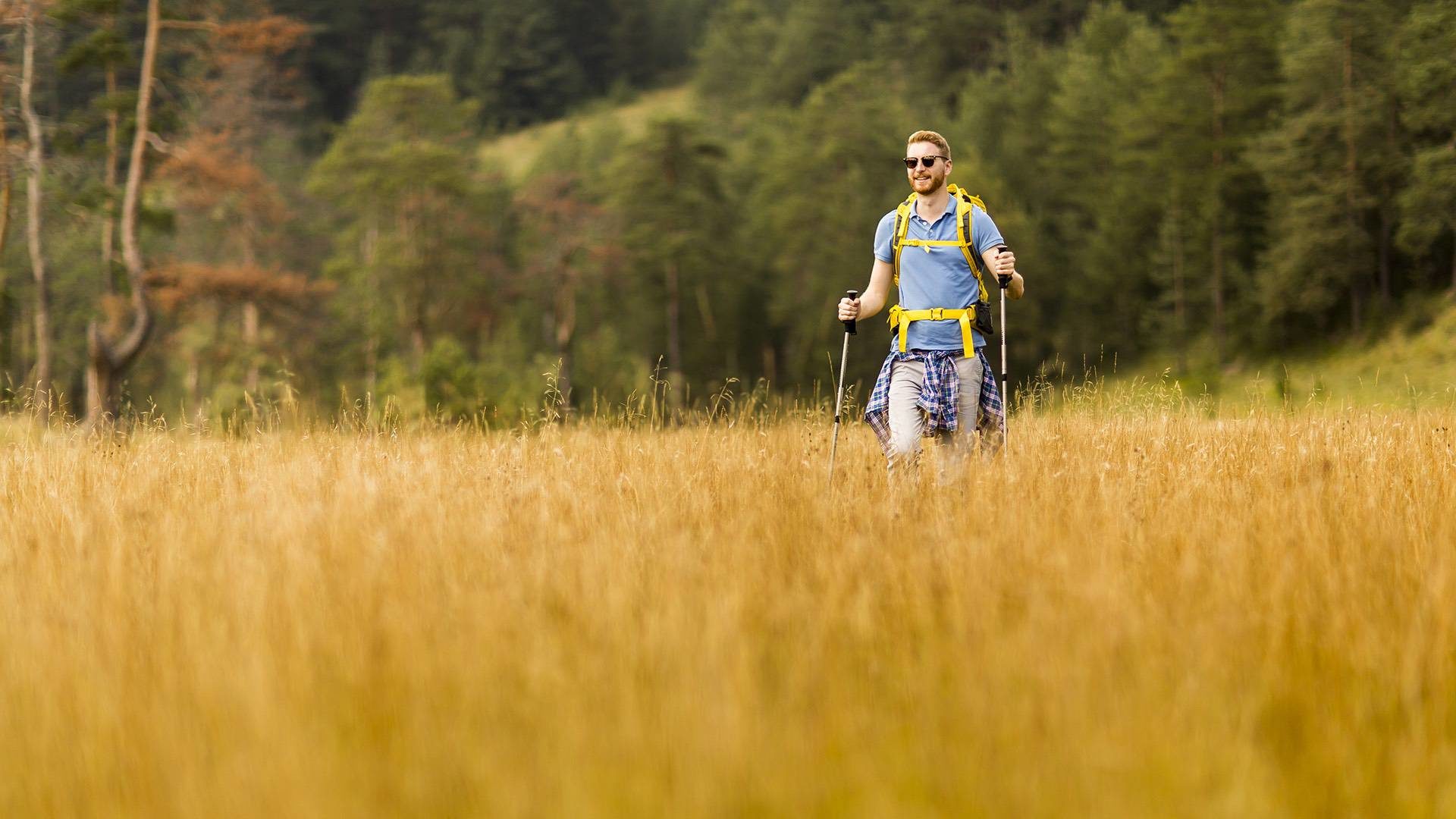 Nordic Walking
Nordic walking has experienced a big boom in recent years. For guests who want to spend their day being active with walking sticks in hand and exploring their surroundings, we have walking sticks available for hire all year round. For guests who would like to spend the day playing sports or exploring the surroundings, we also have Nordic walking poles available for hire.
Fishing, Water bicycles
Do you like to spend time by the water with a fishing rod in your hand? The area of the Wellness Hotel Patince also offers activities for fishing lovers. In the hotel's lake there are majestic 12 and more kilogram carp, grass carp, grass carp and pike. The lake in the hotel area is also suitable for various water sports. Try your hand at pedal boating during your summer stay.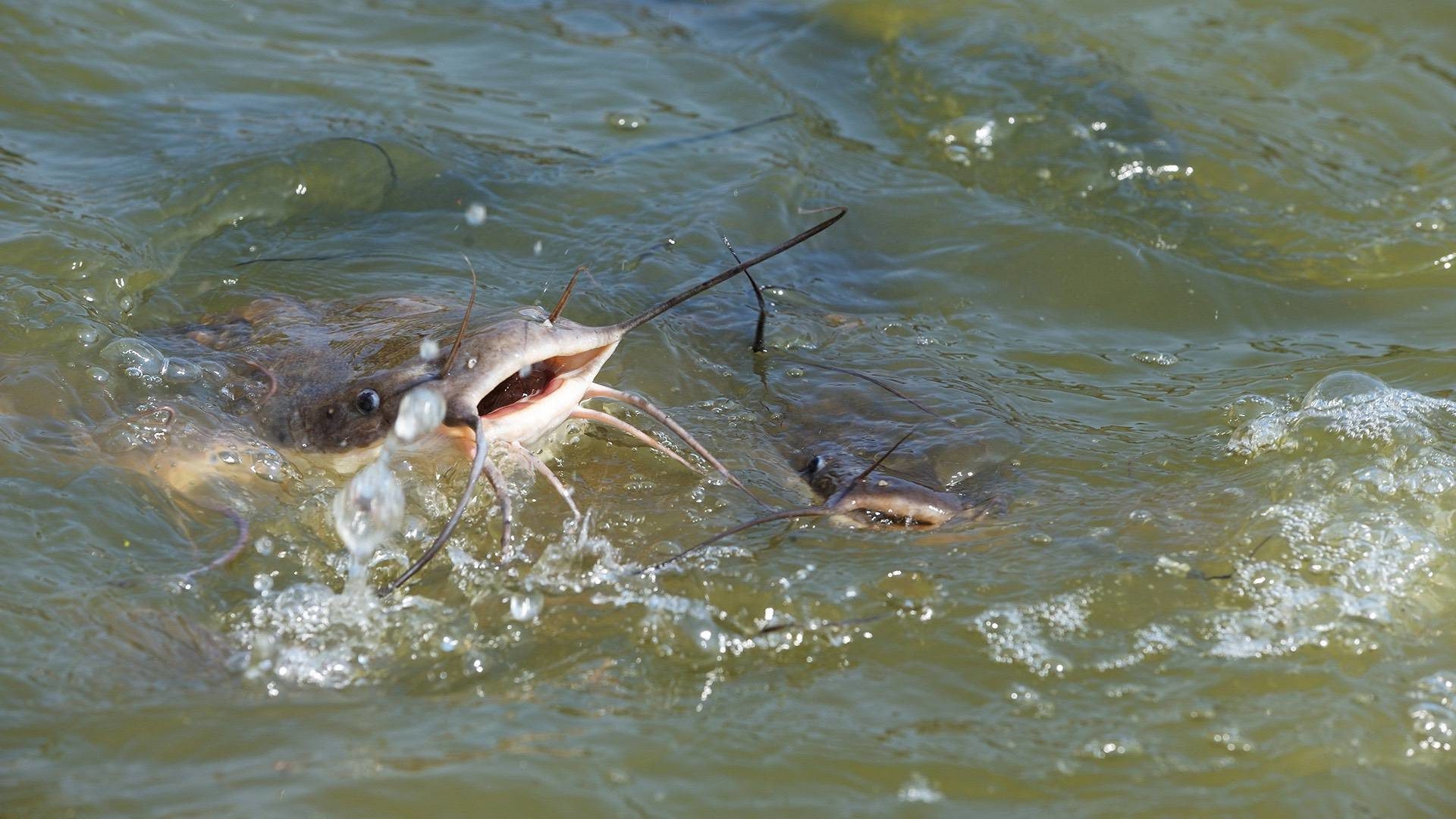 Catfish feeding
We regularly include catfish feeding in the hotel's animation program.
african catfish can be bred only in an aquarium or pond where the water is warmer than 24 degrees, the fish has no chance of surviving in the surrounding waters,
in Asia, for example, in Vietnam or Cambodia, to get small catfish on the market, which people keep in the garden as pets and feed them with kitchen waste,
somewhere they call African catfish Walk fish – walking fish have no problem walking on their fins than on their feet,
African catfish crawl like crows when out of the aquatic environment.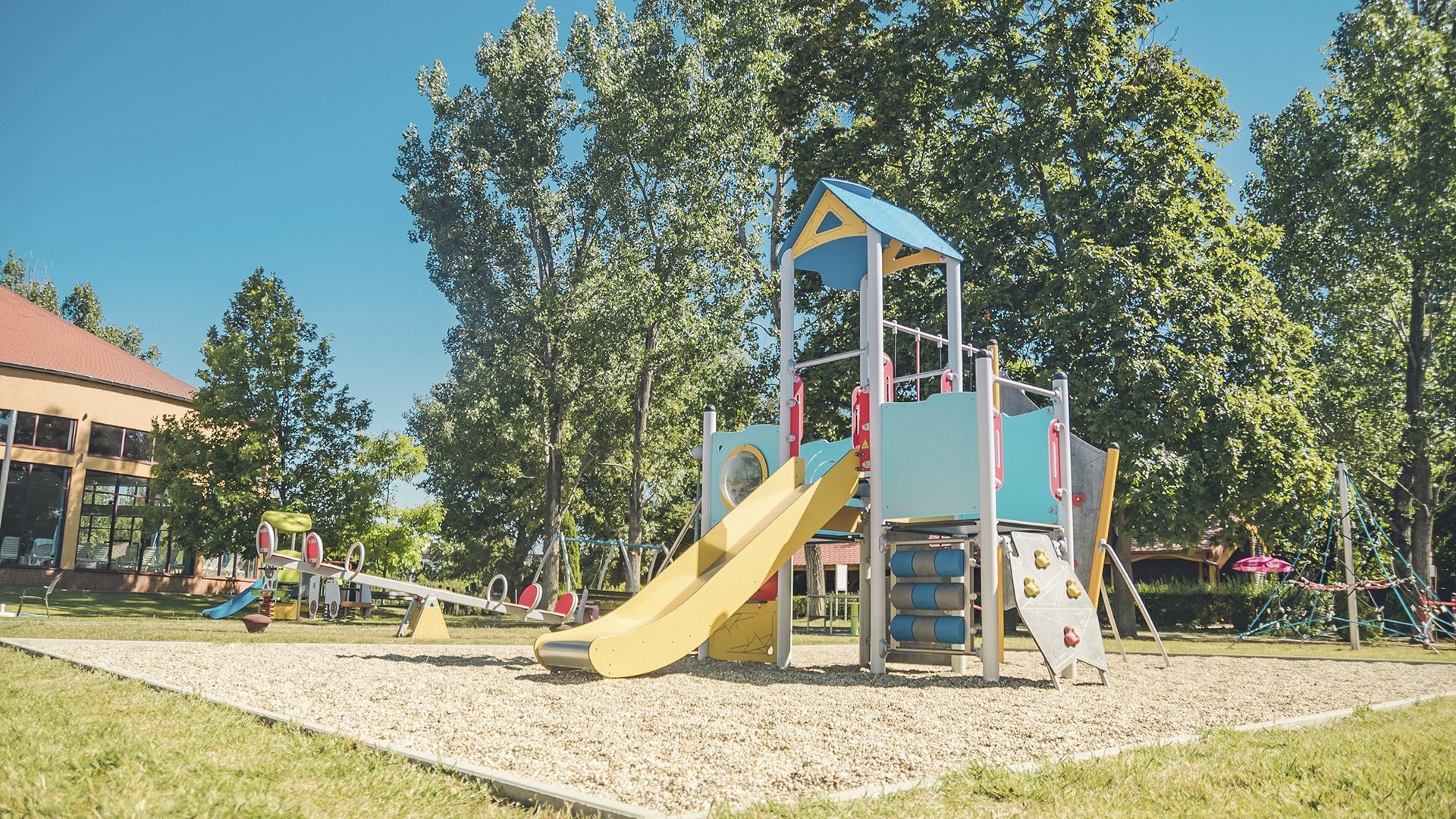 Outdoor attractions
Children will also find something to do here. Outdoor playgrounds are accessible - a playhouse with a slide, a climbing net and a small climbing wall, swings, a merry-go-round, and rocking animals. They can bounce their energy on a large 6-seater children's trampoline.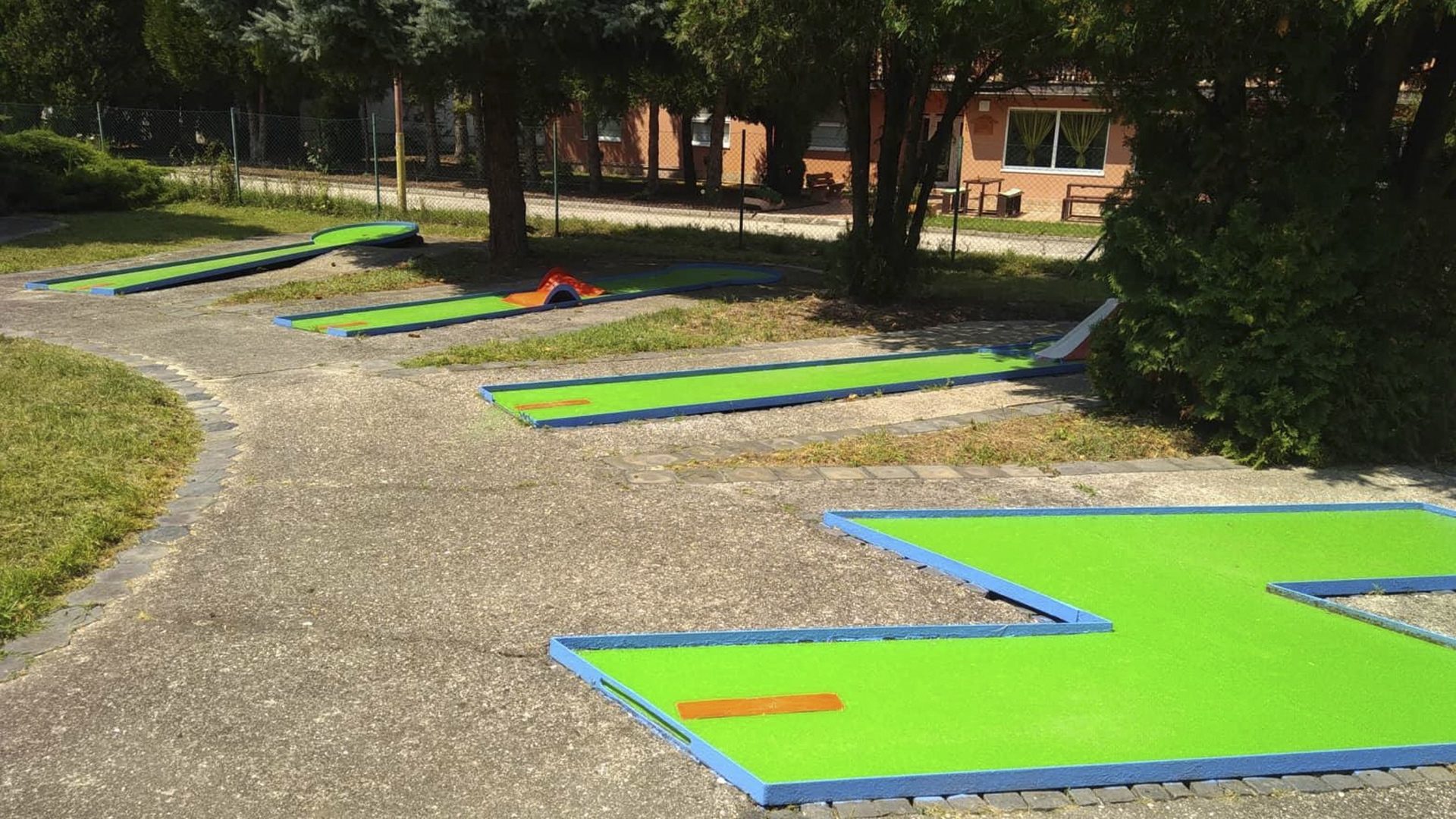 Minigolf
If you feel like competing in something with your friends or family, mini golf is the right choice. It's a popular and easy sport for everyone. Available from April to October.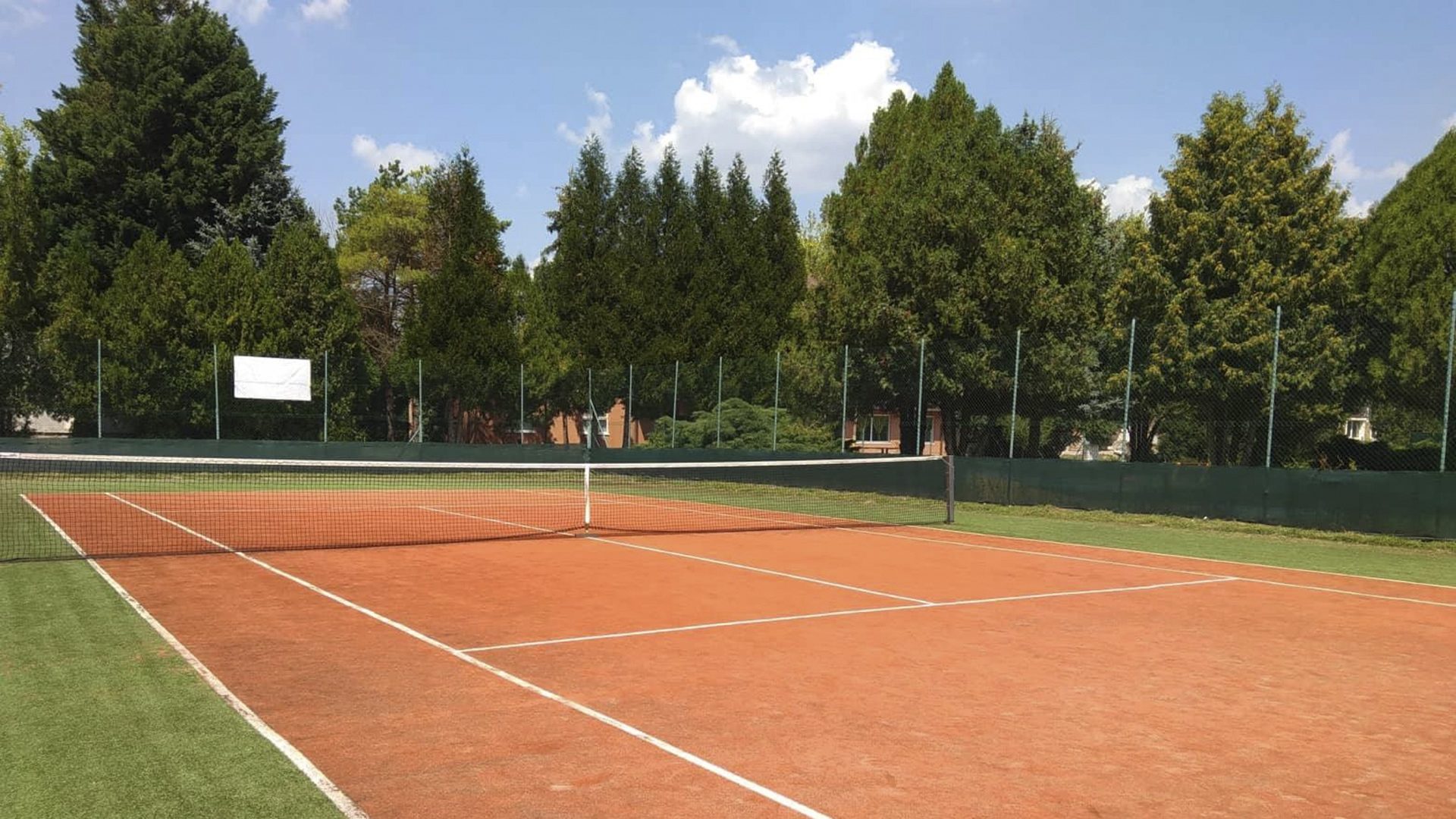 Beach volleyball, Tennis
There is no shortage of sports on stays at our hotel. During summer stays, groups of people can enjoy free beach volleyball right by the pools. The sound of bouncing balls and sweat running down your forehead. About a hundred metres from the hotel, you can play tennis on the outdoor artificial grass court from April to October.