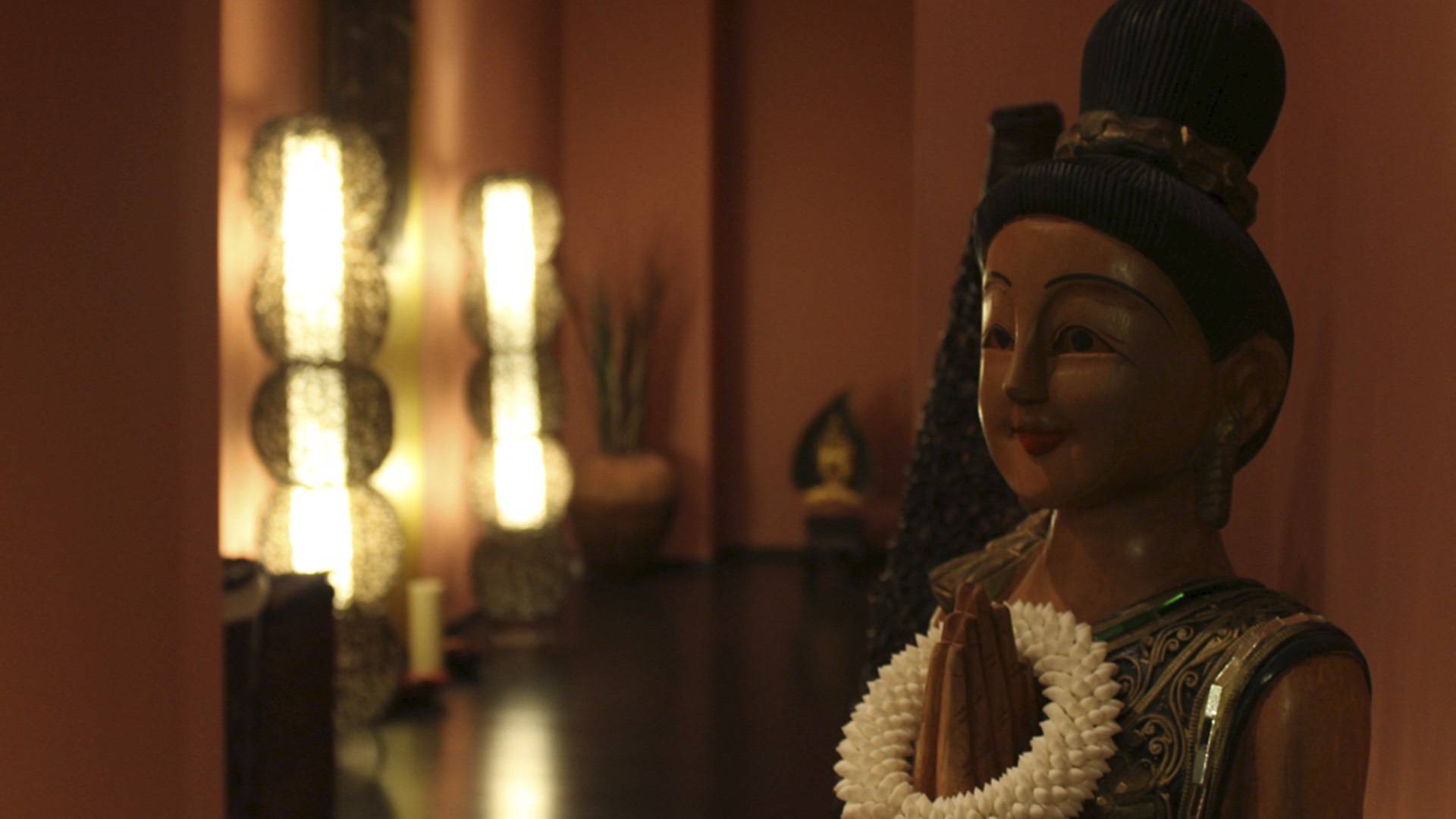 NUAD THAI • TRADITIONAL THAI MASSAGE
Traditional Thai massage is a 25 hundred-year-old therapeutic method. Professional therapists will rid your body of the feeling of fatigue, muscle spasms and nervous tensions, they will stimulate blood and lymph flow and return mobility to your muscles, joints and tendons by touching and pressing these points.
BACK AND SHOULDERS
Thai back and neck massage is focused on the back and the sewn, the seat, surrounding the bones and the pelvis, and the muscles and tendons that are most affected by sedentary work and lack of movement. This intensive, deep massage includes acupressure techniques that release muscle tension, remove energy blockages, increase body flexibility, remove headaches and cervical spine and provide relief from chronic pain, fatigue, and stress.
BACK HEAVEN • SPECIAL BACK MASSAGE
A special combination of massage techniques, also called heat therapy. It acts to release stiff muscles, injuries, overload or coldness of the muscles. The therapist uses hot herbal pockets that work to the depth of muscle and massage oil that relaxes muscles. Regular repetition of the procedure can bring relief from chronic inflammation.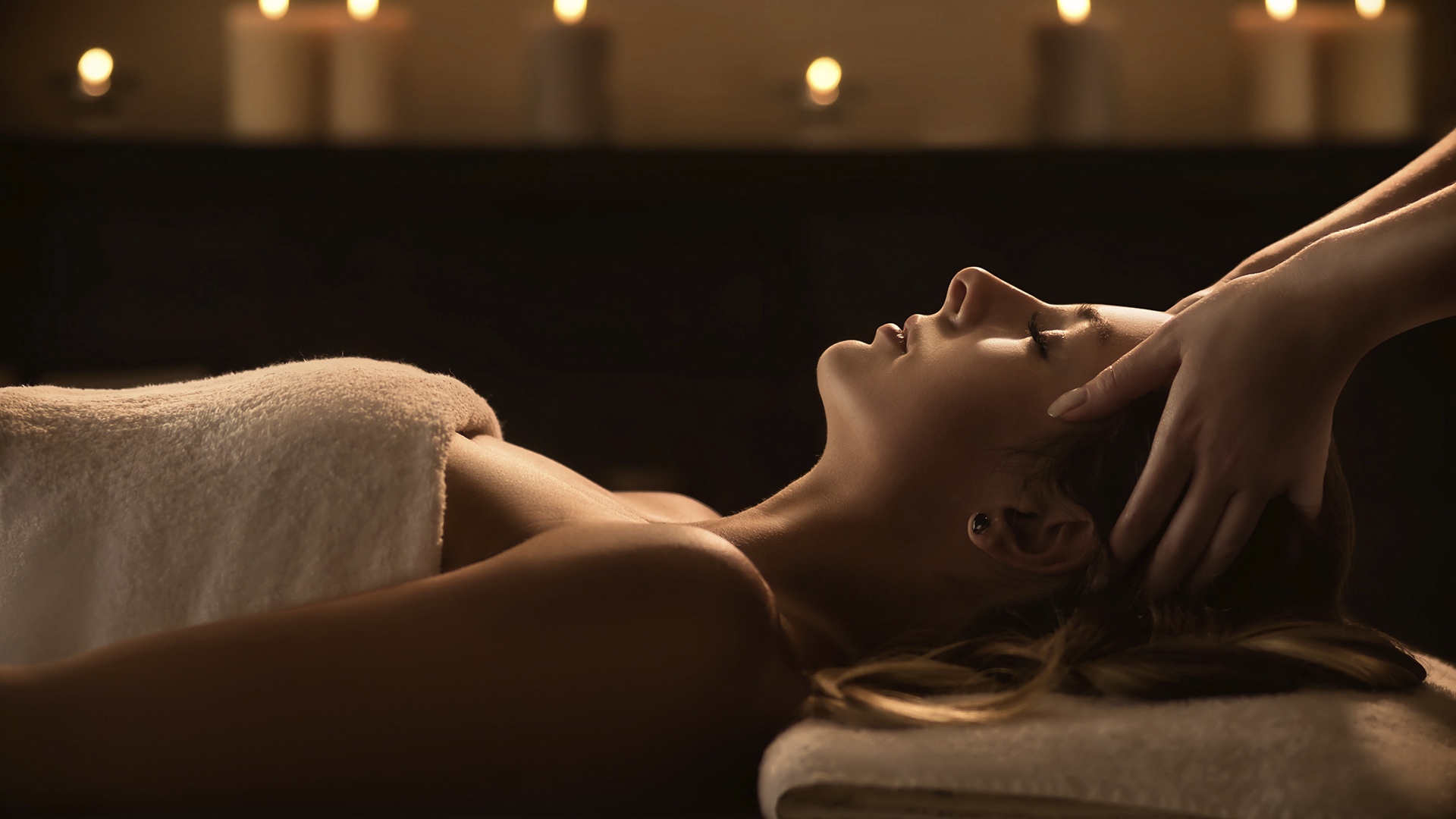 KHAT NAA • FACIAL MASSAGE
Intensive, moisturizing anti-aging treatment with cosmetic preparations containing hyaluronic acid ensures effective deep hydration and skin rejuvenation. Hyaluronic acid fills the gaps between cells by retaining water and protects cells. The skin is radiant, revitalized, firm and soft to the touch. Recommended for all ages.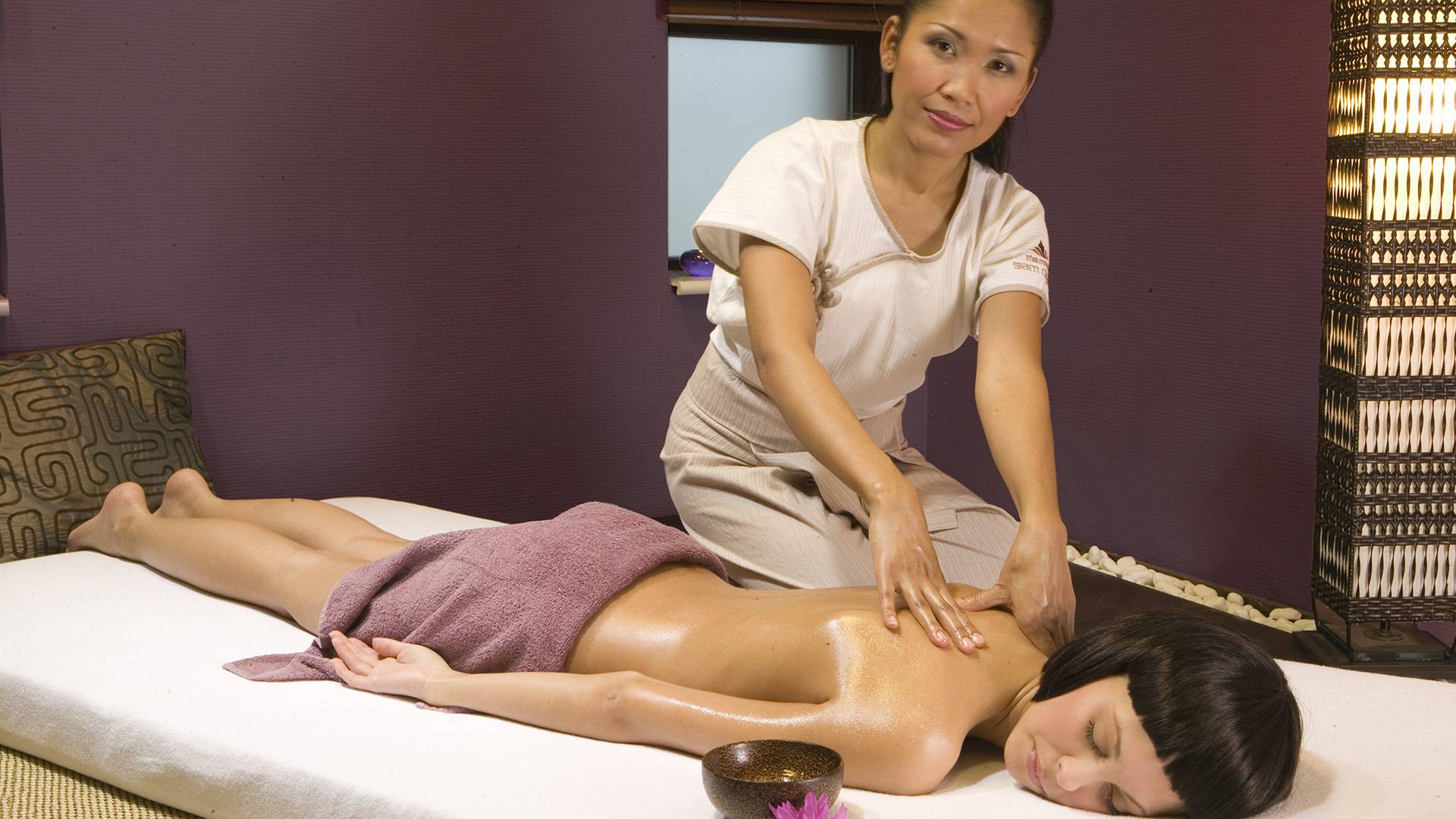 PRAW HAA • COCONUT WONDER - HOT COCONUT MASSAGE
Exceptional massage with Thai coconut balls. Coconut massage balls are unique due to pure natural vitamin E contained in coconut oil. They nourish, soften and revitalize the skin while protecting it from excessive sunlight. Coconut oil keeps the skin soft and elastic. Coconut massage balls are ideal for facial and body massage and especially suitable for sensitive skin.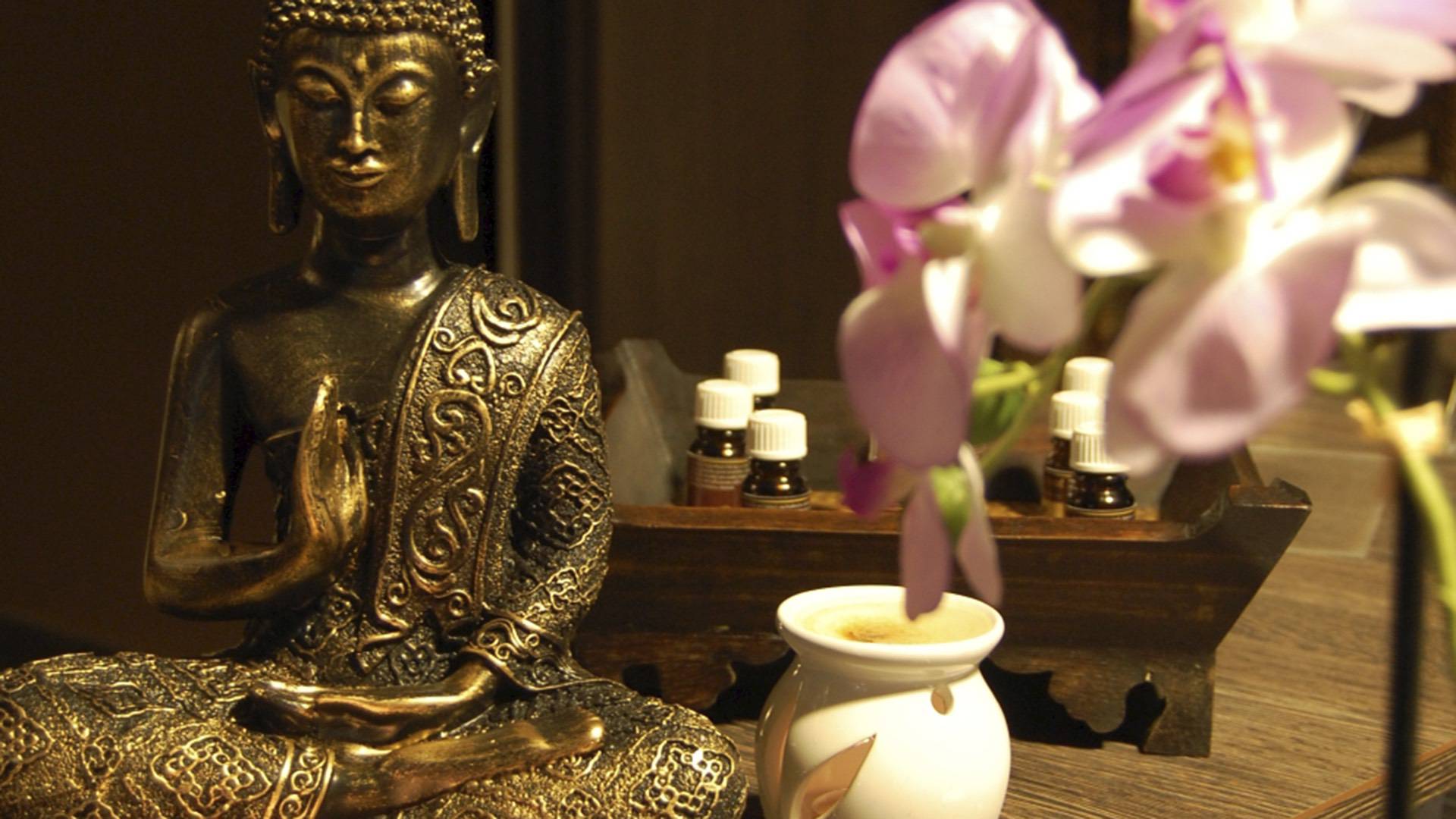 ALOE VERA MASSAGE
The beneficial and unique effects of Aloe Vera containing vitamins A, B1, B2, B3, B6, B12, C, E, niacin and choline are excellent for the sensitive, dry, irritated and sunburned skin. Delicate full-body relaxing massage with a gel containing 97% Aloe Vera pulp moisturizes, soothes and refreshes your skin. It also protects it with an airtight shield and naturally contains a UV factor. Aloe Vera is gently massaged into the skin while using a special technique. This unique massage has a total detoxifying effect; it is also suitable for treating acne, eczema and skin inflammation, strengthens immunity and reduces blood pressure.
COCONUT MASSAGE
It combines the healing techniques used in traditional Thai massage in combination with coconut oil. Coconut oil nourishes the skin, leaving it healthier, more elastic, clearer, and smoother. The oil has a high content of natural antioxidants and vitamins (A, C, E) and has deep moisturizing properties. It is also highly effective in healing and removing scars, pigment spots and wrinkles. Relaxing coconut massage soothes the psyche, works against fatigue, leads to body relaxation, and relieves nervous and muscular tension.
SHEA BUTTER MASSAGE
It combines the traditional Thai massage techniques combined with shea butter. The massage is ideal for a dry skin type. Shea butter does not break the pores of the skin, so it can breathe freely. Butter has moisturizing, regenerating, anti-inflammatory and rejuvenating effects.It absorbs well in the skin and has long-lasting moisturizing effects, stimulates the skin's own ability to heal. The skin will look younger, stronger and healthier thanks to the Shea Butter. Relaxing massage soothes the psyche, works against fatigue, leads to a relaxed body relaxation, degrades stress and mainly nourishes the skin of the body.
RIT TEE • HOT HERBAL MASSAGE
Hot herbal massage with real Thai herbs in a cotton satchel. By inserting the hot pack, the pores open in the skin and the herbs trigger their anti-inflammatory, antibacterial and antiseptic effect to the depth of the muscle. The blend of traditional Thai herbs has a stimulating, relaxing and stimulating effect on body and mind. The therapist uses two pockets that are heated in special steam equipment before the massage to achieve a therapeutic effect. The herbal massage sphere consists of 10 species of rare herbs: ginger, leaf and lime bark, turmeric, galgano, lemon grass, tamarind, acorus, special Thai herbs, samboil and samsiel.
SOK DEE • FOOT MASSAGE
Acupressure massage that stimulates reflex points on the feet. Reflex point massage is stimulated by individual organs. The feet are massaged with fingers and wooden sticks using a special cream, the main component being menthol and camphor. Massage brings peace, relaxation, emotional balance and detoxification of the body. Removes stress, a feeling of heaviness and fatigue in the legs, has a positive effect on the immune system and the circulation of blood and lymphs in the body, improves metabolism, stimulates blood circulation, harmonizes blood circulation, improves physical immunity, has detoxicating and rejuvenating effects, promotes activity and activity of internal organs, degradation of harmful substance from the body.<br /> The foot is a body map. If a limb or organ is sick or has a bad circulation, the appropriate point on the foot is painful or sensitive under pressure. If this circulatory circulation is being improved, it improves. This type of massage is considered part of the treatment of many diseases.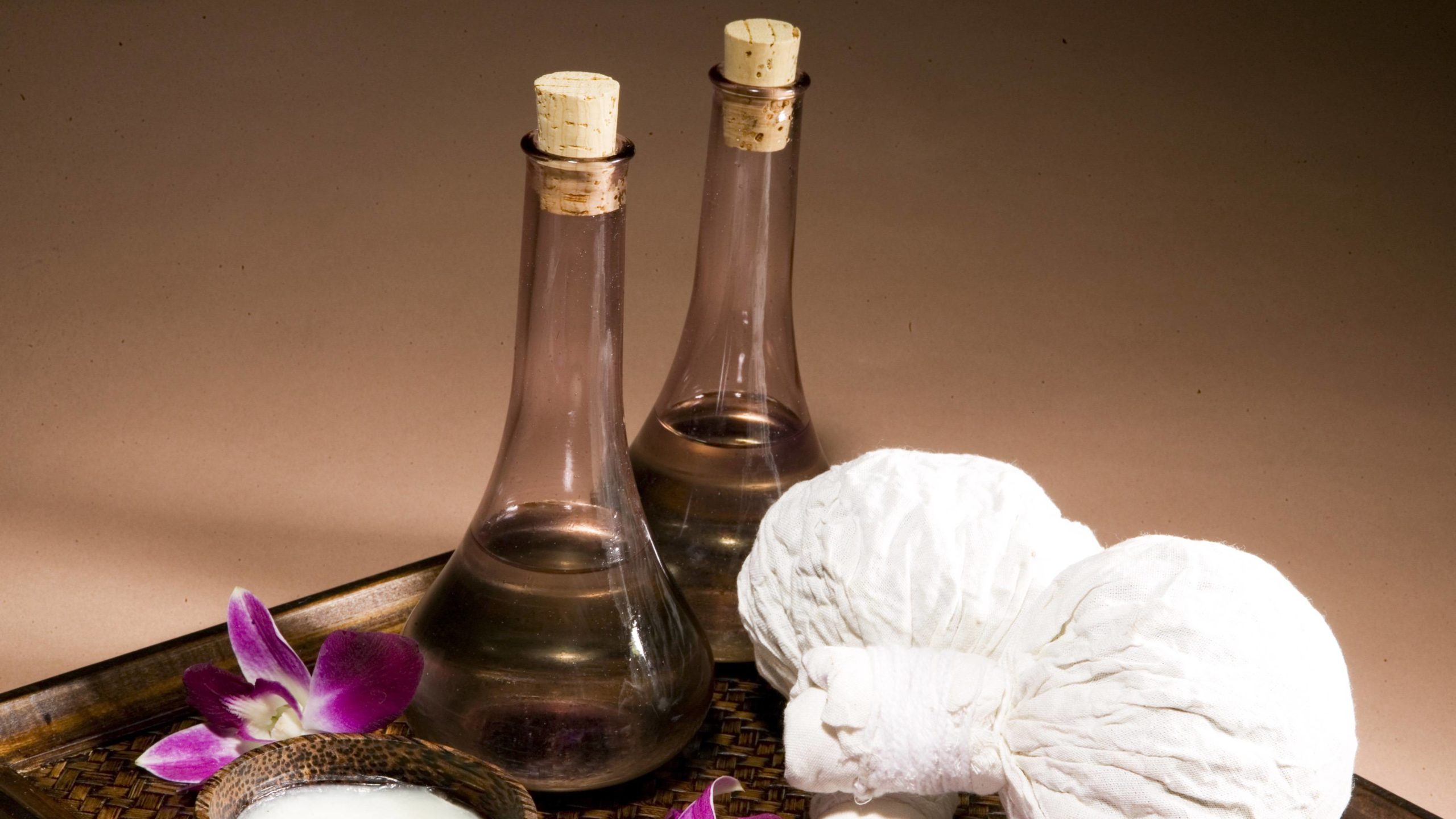 FAN DEE • THAI OIL MASSAGE
Thai aromatic oil massage combines curative techniques used in traditional Thai massage combined with aromatherapy oil massage into the skin. This type of massage includes a minimum of movement. All the time you will lie on the bed and enjoy all the benefits of Thai Massage and Oil Aromatherapy.The state of deep relaxation will occur in your body. This massage is popular with many of our customers and is an ideal choice if you are busy and need a leak from a stressful lifestyle. Expect good body and mind relaxation.
GOLDEN TOUCH
Luxurious full - body massage with 24 - carat gold. Special oil is designed for a luxurious slimming body massage. Contains 24 carat gold, a blend of essential oils (ginger, kale, turmeric, salicylic acid derivatives against cellulite, natural extracts from ginger, hazel and seaweed), natural vegetable oils and soy lecithin.